It's .... cake time... ;-))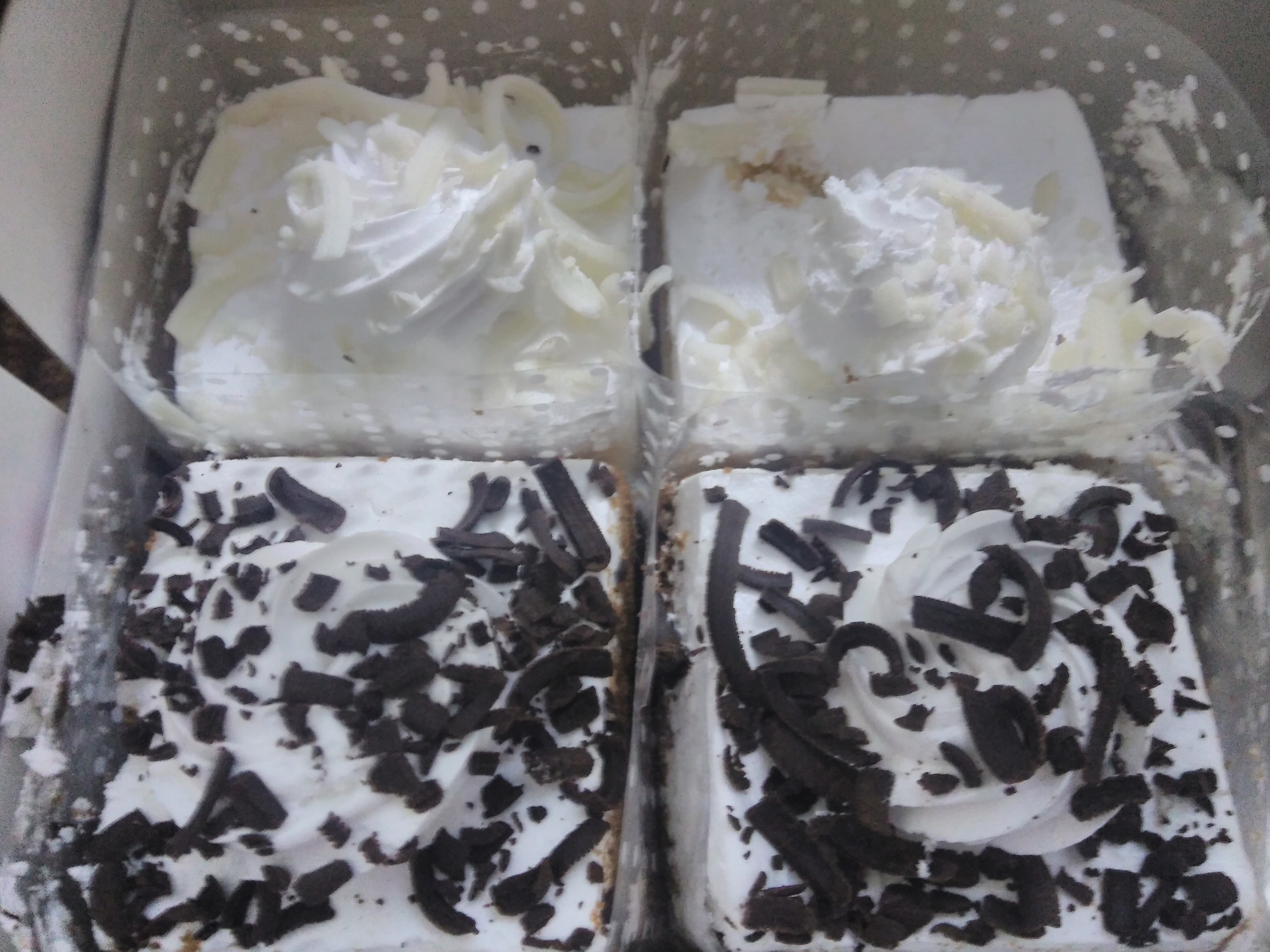 India
November 10, 2017 7:52am CST
Hey mylotters!! good evening!!! I am happy because I did my today's exam so so well...

.

My mom bought cakes and other snacks for me... yummy


Two black forest cakes and two white forest cakes.... mmm... it was so delicious...



he he he...

Do you like cakes?? What's for your snacks?? Image courtesy my camera.
9 responses

•
10 Nov
You sure got yourself a whole lot of sweet reward hehe

I love cakes! Chocolate ones and mango cakes are my favorite. I like black forest too! Yummm! If only I can have some lol


•
10 Nov
@Teekaaa
You too! Enjoy, you deserve every bit of those cakes and more for a job well done




• India
10 Nov
Good to know you did well in your exams.I hope you did not eat all those cakes one after the other.Yes,I like black forest cakes.


• India
10 Nov
@Teekaaa
That is better.For one moment I thought you were going on a cake eating spree.

• Philippines
10 Nov
Oh so nice! Congrats and I`m happy for you to be feeling good on your exams! Keep it up and enjoy your goodies



• Philippines
10 Nov
@Teekaaa
Oh yes I love cakes especially those chocolate flavored one!


Well for snacks I`m kind of controlling myself eating too much chocolates and yummy pies


• India
10 Nov
@m_audrey6788
oh...

yup you have to control if you are eating too much... Sweets and chocolates...will increase the body weight...


You could some other snacks na, other than chocolate!


• Haldwani, India
10 Nov
Ohh!.. sounds good..!.. Offcouse I like .. Snacks anything that's love by my taste buds..!..



• India
18 Dec
I like cakes very much. My favorite cake is Black Forest. My mom buys it sometimes. Black forest cake is really very delicious. The cake is really very soft.

• India
11 Nov
I love cakes..i like butterscotch cakes