The Absolute Perfect Turkey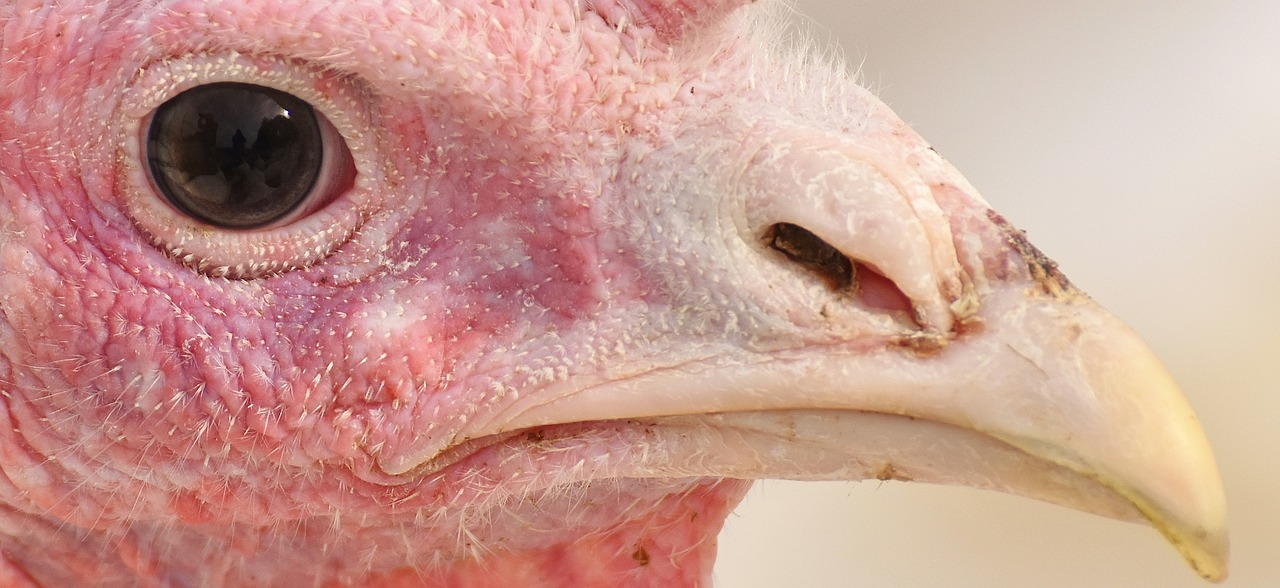 United States
November 10, 2017 11:16am CST
When my mother came to America she wanted to be a good American housewife so she tried to bake a turkey for Thanksgiving. People don't eat turkey where she came from. I'm not sure there are even any turkeys there. So she had to learn from scratch. Sadly, every turkey she ever tried to cook for Thanksgiving was a complete and utter fiasco. Apparently, she read somewhere that to make a perfect juicy turkey you had to take it out of the oven every 15 minutes to baste it. So that is what she did. But the turkey was never done when it was supposed to be done. And that, of course, is because she took the bird out of the oven every 15 minutes. Because of that it could never maintain the proper temperature to evenly cook. There were several Thanksgivings where all the other food for the big meal was done and ready to be served but the turkey was still pink in the middle. And yes, that is because she kept taking it out of the oven every 15 minutes. As an adult I learned the secret to making a perfect turkey. It's a very simple secret. And that secret is to make sure the turkey is completely covered either with a lid or an aluminum foil tent where no steam can escape then calculate how long the turkey will need to bake. Then stick the bird in the oven and don't take it out until the time is up. The turkey will cook in its own juices and there is absolutely no need for basting! And guess what? It comes out perfect every single time. I've made quite a few turkeys over the years (although not in the last dozen or so years) and every single one of them came out perfect. And everyone comments on how juicy it is. And there you have it. The secret to making a perfect Thanksgiving turkey. My mother once came to visit the family on Thanksgiving quite some years back before she kicked the bucket. I made a turkey and I told her my secret. She didn't believe me. She was utterly convinced that you have to baste a turkey every 15 minutes, despite the fact that doing so produced terrible turkeys. After all, that's what she had read. After tasting my turkey she was finally convinced. I guess this illustrates that you can't always believe what you read.
7 responses


• United States
10 Nov 17
@MKAlubs
Funny you mention that. My husband and I actually did a "Turkey Throwdown" 5 years ago. I made the "Accidental Turkey" recipe and he deep-fried a turkey. While they were both delicious, the consensus was that my turkey was the winner. Plus, just the peanut oil alone to fill the turkey fryer was like $50!




You are using an outdated browser. Please upgrade your browser to improve your experience. search barefoot contessa Serves 10Level: beginner Photo: Quentin Bacon From the cookbook:Barefoot Contessa Foolproof Buy A Signed Book Two or three days before you p

• Moses Lake, Washington
10 Nov 17
My husband is much better with messing with a turkey than me so he always was in charge of the bird. I made the pie. He got the job done is all I know.

• United States
10 Nov 17
I'm glad to know your mom got to taste a good turkey before she passed. What country was she from?

• El Paso, Texas
10 Nov 17
I remember mom basting her turkeys but she only did that after it had been in the oven for quite a while first. To me turkey is not nearly as good as chicken.

• Philippines
10 Nov 17
I hope your mother brushed some olive oil the turkey along with the seasonings before baking it to grade 150C then after 15mins. change to 230C for about 15mins check by putting the fork if the meat is cooked



• United States
17 Nov 17
We stopped using the 'aluminum tent' idea cause it does in fact get absorbed by the juicy meat; however a semi-tight fitting lid on the huge pan is ideal which eliminates the opening oven and basting every 15 minutes, the lid holds the steam bath the turkey gets . . . Great post and have a very wonderful Thanksgiving