It's 10 am, I wanna start over.............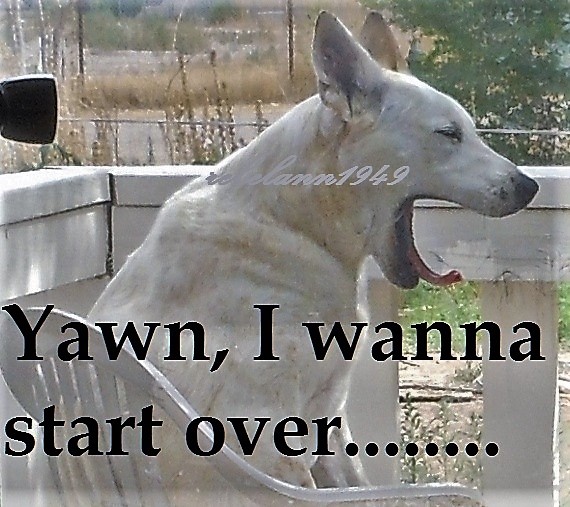 El Paso, Texas
November 10, 2017 11:38am CST
Boy, it's been a really strange morning. The dogs around here have been barking up a storm which makes Ally bark a lot with that loud voice of hers. I've run outside to see whats up several times already only to find it's nothing. Well, time for a nap I suppose. How about you, have you had a good morning so far?

5 responses

• Los Angeles, California
10 Nov 17
It has been a neutral morning neither good nor bad for me.

• El Paso, Texas
10 Nov 17
Well, that beats being a bad one, right?


• El Paso, Texas
10 Nov 17
Oh well in that case, sweet dreams


•
11 Nov 17
A pretty no event day so far, which is good. I think I deserve a rest after days of running.


• El Paso, Texas
11 Nov 17
Well, if you've been running for days you need to rest.

• Waikoloa, Hawaii
12 Nov 17
i love the singer of these beatles?

• El Paso, Texas
12 Nov 17
No not the Beatles, this group was the Cream but they disbanded in the late 1960s.

• United States
10 Nov 17
A cold morning here, which furry Molly loves. I don't mind the cold, but my husband does. I never know what Molly is barking about half the time when she is out in the backyard.

• El Paso, Texas
10 Nov 17
To me it was cold here as well, the heater kicked on 2ce this mornin so it was under 62 degrees.