God is not the King says Hawking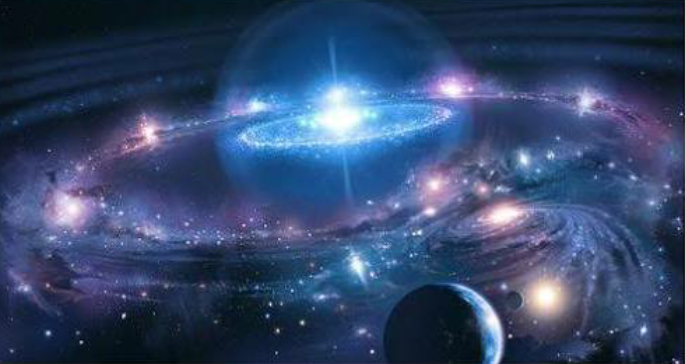 November 10, 2017 3:24pm CST
Since time immemorial, man has wondered about the creation of the universe.Some believe that 'Where there is a creation there is a Creator' while some do not believe in God......... One of the brightest minds of our time, Stephen Hawking as the guest of honor at the Starmus Astrophysics Festival, created quite a stir by stating that 'God does not exist'.He further states in his book, The Grand Design, Hawking, "The universe began with the Big Bang, which simply followed the inevitable law of physics."Do you believe in God?What do you feel about Hawking's statement?
5 responses

• United States
10 Nov
Psalm 14:4 King James Version: "The fool hath said in his heart, There is no God." I think Hawkings is a very educated fool.

• Philippines
10 Nov
Yes I believe in God and respect his followers

Well It`s his way of believing but for me no matter how we think about it, God really exists and nothing can change that on me



• Sweden
11 Nov
Just saying a thing like that does not sound very bright for me.. So many intelligent people believe in a Creator, and also tell us why they believe that - and the things we see around us are proof that a very intelligent Person must have constructed everything..



• Canada
11 Nov
For this man to say that "God does not exist" does not sound very intelligent to me. It is a belief that he holds and that's fine but it not a provable belief. "The universe began with the Big Bang, which simply followed the inevitable law of physics." is not any more provable then Genesis 1:1 (American Standard Version) 1 In the beginning God created the heavens and the earth. I do believe that God exists but cannot prove it with certainty. I have shown the "proof" that I have and a few people have believed it but most did not.

• Canada
12 Nov
@rey123
Thank you for your response! "How did we know that we were born off our mother's womb?" Our parents would tell us. We can also observe how others are born.
We have eyes to observe and we have a brain to reason.
Why I believe that God exists: 1) The universe, life, the human body and the brain shows design and intelligence 2) I can actually communicate with God through prayer and he responds. 3) The Bible when read correctly shows superhuman wisdom.

•
13 Nov
@1hopefulman
Thankyou for your concise list!.Yes.We have eyes to observe and a brain to reason too......Moreover,his presence is to be felt in order to develop strong faith in him.....

• United States
12 Nov
I don't believe any person can answer this for another. I just got done writing a little post about my view on faith!