Lightning Tower in Russia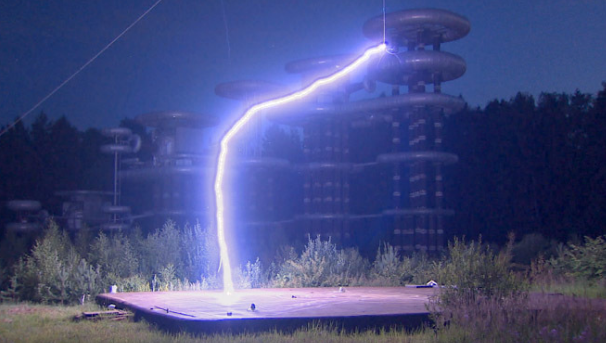 November 10, 2017 5:41pm CST
The 6-Megavolt Lightning Machine, one of the most powerful in the world, is capable of generating 200 meter-long lightning bolts.This facility is absolutely stunning, and most importantly its unique. There is nothing like it anywhere else in the world, and its mostly because of its outlandish charging capacity.It was errected in 1970's to test the resistance of aircrafts to lightning. The facility was tested by RT's Ruptly to check Russian Sukhoi Superjet's resistance to lightning in 2014.When the system is powered up and the condensers are at full capacity, the static charge is so great that anyone in the area will have their hairstanding on end...... RT's Ruptly was allowed to take exclusive drone footage which astonished the folks......The blue streak of lightning bolt which was generated is something that the world has never seen before......
5 responses



• Jeddah, Saudi Arabia
11 Nov 17
This is just amazing! It should be used wisely though.

• Philippines
11 Nov 17
If only that lightning can be harvest into an energy for a major power bank. But it also dangerous if we are near it.

• Redlands, California
11 Nov 17
Wow that is just crazy, never heard of such of a thing. Hoe that is not used often.

• Roseburg, Oregon
11 Nov 17
That looks really neat. Does it work really good?