Who gets their yearly Flu Shot and Who Doesn't ??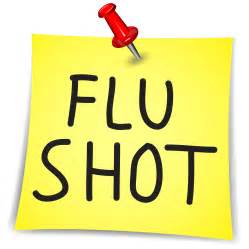 9 responses

• United States
11 Nov
I have gotten the flu shot twice in my life, hence the reason I don't get one anymore. Every time I get the flu shot I get the flu.

• United States
11 Nov
It's actually a killed virus, so it can't give you the flu. You might get sick, but most likely from a cold or other virus.

•
11 Nov
@1creekgirl
I've heard that too - and I believe it , but I know others don't!



• Canada
11 Nov
I had one for the first time this year. I had no reaction to it but we will wait and see how it works over the flu season.

• East Tawas, Michigan
11 Nov
I've gotten a flu shot, for the past five years. It's probably helping with these viruses, but side effects, I'm not really sure about it.

• East Tawas, Michigan
11 Nov
@Luap1050
The reason I get one, two years in a row I ended up with pneumonia. From that time forward, I started getting inoculations, as a little security measure.

•
11 Nov
@kobesbuddy
I think for those of us getting up there in age, or with previous health concerns, the flu shot is probably a good idea . I can't imagine how bad pneumonia and the flu must be!


•
12 Nov
I just got one not too long ago. One time I did not get it and got the flu. When I get the shot I do not get the flu.

• Bridgton, Maine
11 Nov
I just got my flu shot a few days ago. I get one every year. And it's been years since I've had the flu, so I must be doing something right.

• Philippines
11 Nov
I never had a flu shot my entire life. I'm afraid of needles.

• United States
11 Nov
I've gotten a flu shot every fall for many years. I worked at our local Health Dept and I know how important the vaccinations are. You cannot get the flu from a flu shot. It's a killed virus. If you have a cold or virus working on you, the shot might might make you feel bad. Some people get a really bad cold and claim they have the flu. They don't. If you get the real flu, you will most likely be in bed for a week with fever, chills, and body aches. People die every year from the flu and its complications, even young people. Unless your doctor advises against it, the flu shot might save your life.