JJs Vinyl Madness Countdown #736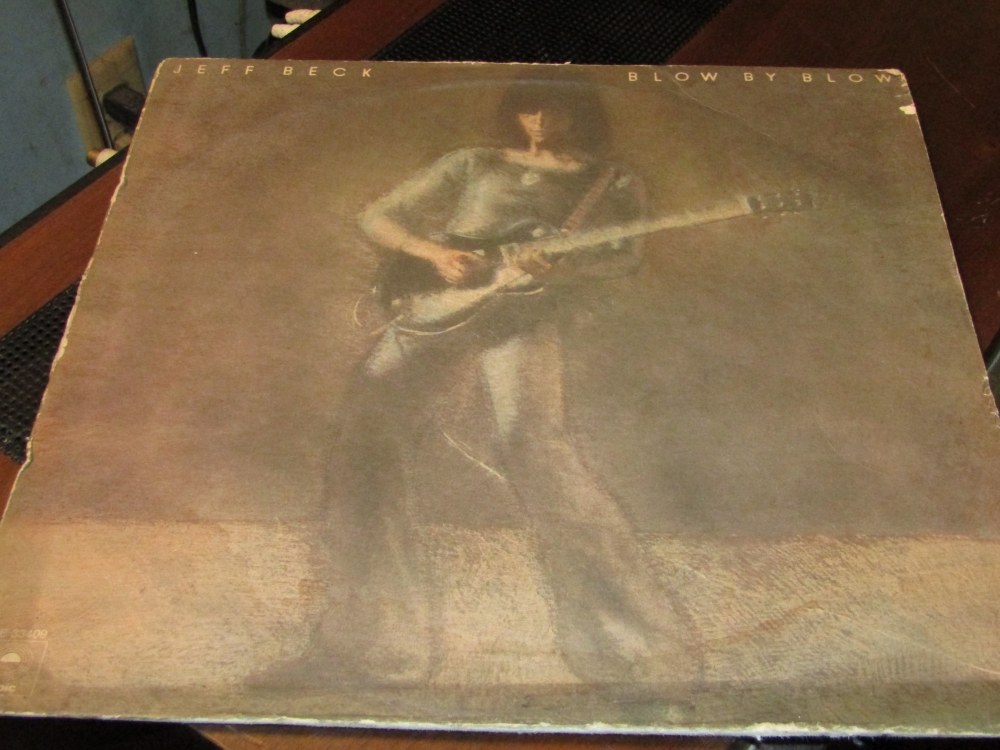 United States
November 11, 2017 3:55am CST
It's either his first or second 'solo' album. Wiki will only confuse you if you try to check with them. They say it is his second, with 'Truth' being his first...but 'Truth' is also listed as
The Jeff Beck Group's
first album...which would make THIS his first 'solo' album. But maybe it is his
third
since the first two albums ('Truth' and 'Beck-Ola') (which may or may not be The Jeff Beck Group) are listed simply as Jeff Beck on the record labels.

I just throw 'em all together and call it his fifth album.

Jeff Beck - Blow By Blow

Provided to YouTube by Sony Music Entertainment Freeway Jam · Jeff Beck / ?? Blow By Blow ? 1975 Epic Records, a division of Sony Music Entertainment Release...
7 responses

• Redlands, California
11 Nov 17
I have to say, never got into him, does have some cool funky stuff now I am hearing it older. Could see how that would help a lot of future musicians. What did it for you if you do not mind me asking?

• United States
11 Nov 17
I have his first 6 albums, I've always liked them quite a bit. Blow By Blow is an instrumental album with a kind of fusion/jazz feel to much of it, in my opinion, a bit different from his earlier stuff. Here's something from his first record (with of all people Rod Stewart on vocals).

Written by Willie Dixon and first recorded by Howlin' Wolf. Jeff Beck recorded the song for the 1968 debut album, "Truth" by the Jeff Beck Group, featuring R...

• Redlands, California
11 Nov 17
@JolietJake
I actually like that. Sounds raw to me, wish music would go back to that. So making me mad this polished stuff, although that is cool when done right also. I just get tired of when its over done. Nothing says freedom like sounding like a robot. lol

• Los Angeles, California
11 Nov 17

• United States
11 Nov 17
Most assuredly. I have the first four on the original yellow Epic label, and they are all in pretty good shape...I've made several lucky finds in the last few years

• United States
11 Nov 17
Plead the fifth and drink a fifth while you're at it!

• United States
11 Nov 17
Well, I was gonna share the Pat Travers version of The Fifth here (it's very well done) but couldn't find it

• Portugal
11 Nov 17
When I read the title I thought about the "Europe" group with their song "Final countdown"....

• Denver, Colorado
11 Nov 17
I love Jeff Beck. Thanks for this, it's just what I needed!