My Adventure Today!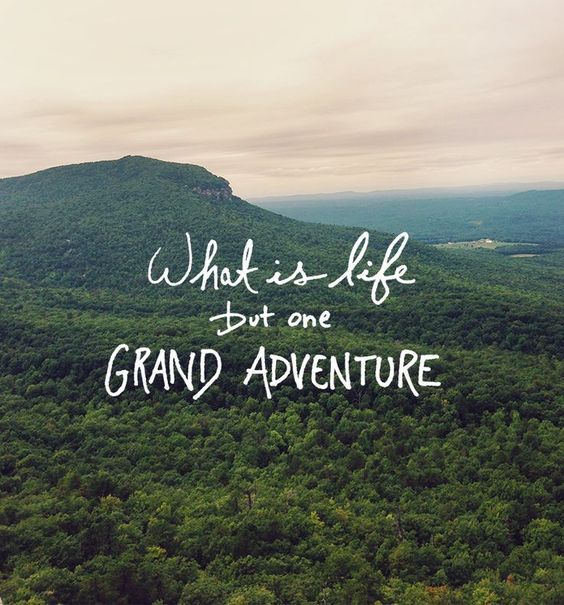 United States
November 11, 2017 8:02am CST
Well first and foremost I want to say Happy Veterans day to those that have served or our serving our country thank you for our freedom. My little sister is in the national guard so i thanked her as that still counts to me being it's still the army, right ? Secondly happy birthday to my nephew Kalix he is now in the double digits 10 years old today. Time is sure flying by but wouldn't change it for nothing. I can't wait to celebrate with him this afternoon. Besides all that it's pretty much a quiet weekend at home. I have no plans as i been pretty busy lately so want to catch up on things here. I plan to clean out my closet this weekend and catch up on sleep. I'm up early today was up at 8am as I couldn't sleep. It is 9am now just finished my first cup of coffee, i'm watching the final destination movies and relaxing. Going to make another cup of coffee here soon and find something for breakfast. What do you all have planned for today ? Whatever it may be i hope you enjoy your day. I'll be around most of the weekend so hoping to post more than one article in a day but we shall see. Have a great day everyone! Photo Credit: lovethispic.com.
6 responses

• Philippines
11 Nov 17
yes its weekend again and I am really hoping for a great Saturday and Sunday.

• United States
11 Nov 17
@ilocosboy
Well I hope you have a great weekend ahead.

• Philippines
11 Nov 17
I think I am having a great weekend.

• Los Angeles, California
11 Nov 17
I have nothing special on the docket. I just hope for a quiet day with no problems or irritations.

• United States
11 Nov 17

• Green Bay, Wisconsin
11 Nov 17
I thank your sister for her service, yes, the National Guard is definitely military. I'm also a proud veteran from the Navy. Happy Birthday to your nephew. It's also my grandson's birthday. I could be very busy today, but I'm not going to do but one third of those plans. Have a wonderful relaxed weekend.

• United States
11 Nov 17
@just4him
happy birthday to your grandson i hope he has a great day. Thank you for your service as well. I so far have not done anything today besides be in my bed on mylot and watching movies. I think this is how my day is going to go today.

• Green Bay, Wisconsin
11 Nov 17
@Blondie2222
Thank you. That sounds like a good plan for Saturday.

• United States
11 Nov 17
@just4him
We stayed at my sisters for a couple hours and now i'm back home again. It was kind of boring but my nephew had fun is all that matters


• United States
11 Nov 17

• United States
11 Nov 17
Wishing you a great day ahead. I am cutting down the poor perennials who succumbed to the cold. Poor little things.

• United States
11 Nov 17
@corbin5
well hope your able to get it finished today. I'm off to the birthday party here in about 15mins

• Lenox, Georgia
11 Nov 17
We are celebrating my oldest daughter's bday today. We are having a small party, she turned 12 on the 6th. =) I hope your nephew has a wonderful day!

• United States
11 Nov 17
@lovingmybabies
well happy birthday to your daughter. My nephew turned 10 today and we celebrate this afternoon.