What exactly is fashion..?????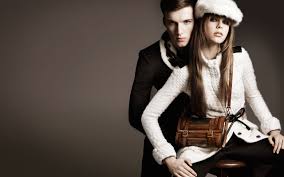 India
November 12, 2017 5:44am CST
According to human perception of mind fashion is a form of nonverbal communication to indicate occupation, rank, gender, sexual availability, locality, class, wealth and group affiliation of an individual or in crude terms fashion is a style of living... ####what you people think about fashion ....
4 responses


• India
12 Nov 17
but the way you carry yourself defines your class ?



• India
12 Nov 17
@ladyduck
i do agree with your point but at the same if we dont know any person then the first thing we see in them is how they look and we judge them accordingly ..

• India
12 Nov 17
@LadyDuck
not exactly judging the person but seeing the outfit of an individual we carry an image for that person and it can be both positve or negative..


• India
12 Nov 17
@yugocean
simply fashion. the way you dress yourself

• India
12 Nov 17
@yugocean
including every factor that matters. Be it weather,place,tradition,race,social status etc


• United States
12 Nov 17
We get to know people as we're around them more, but our first impression of someone is based on how they're dressed and how they look.

• India
12 Nov 17
@1creekgirl
yes our first impression of someone is based on the looks of that person but we should not make it permanent, it should be changed according to the nature of that person

• United States
12 Nov 17