Eating Lunch at the Seashore - It's Refreshing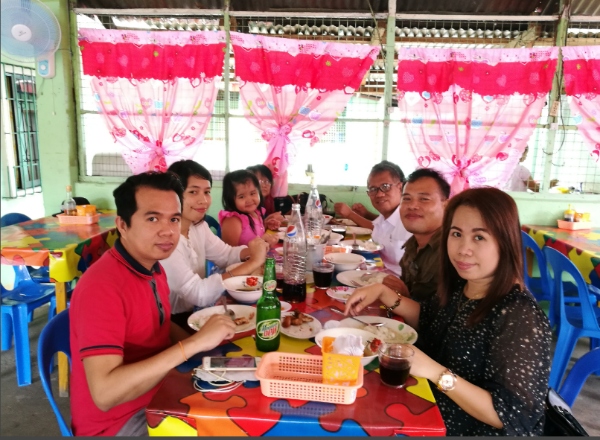 Philippines
November 12, 2017 8:44am CST
A recollection from what we did to fill our hunger tummy late in the Sunday afteroon. My family found a better foods, grill and resto along the highway overlooking a breezy sea. After our Church conference, it was past noon and our 4-year old smart granddaughter is already hungry. Since there's no place to eat near the Church for it's located in the farm. It's too far from main road or highway. So we're. obliged our empty stomach to seek its own level just like the water. At the picture above, you can us how hungry we were. We had a tasty, delicious, nutritious foods to eat. We're all full and satisfied.
5 responses

• Philippines
13 Nov
What did you have for lunch? It is hard to tell based on the photo.

• Philippines
13 Nov
@dodoazo
nice! Sounds like a great lunch!

• Philippines
13 Nov
@allen0187
it's the first time that we have lunch outside near the calm seashore along the highway. Everyone of us has the best and hearty native foods for lunch. Our 4-year old smart granddaughter wanted to have another lunch there for the second time when we're out of town again. After she finished her lunch, she brought me to go to the seawall for a picture. I bid her request but I wanted to scare her that there's a shark in there. She wisely replied there's no visible shark fin in the water floating or moving. Therefore, no shark. That's how witty is she.



• India
15 Nov
@dodoazo
Yes, there was amazing feelings

. My village is located near the beach. The sea is visible from the window or from the terrace. It is always possible to enjoy eating with the family every day. We gather together for summer or winter. Now my grandparents and uncle live in the village.



• Waikoloa, Hawaii
14 Nov
looks great is the Cuisine they serve is Seafoods?