Veterans Day More Than Just A Holiday!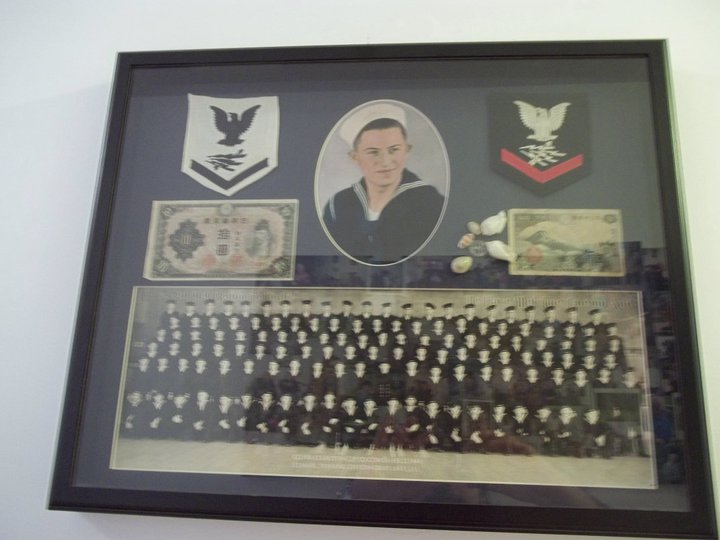 United States
November 12, 2017 9:56am CST
Yesterday was Veterans Day and as I think about it I remember my dad and his brothers. I remember the fight to keep the world safe and secure. The picture is of the class my father was in that deployed into the Pacific during WWII. It reminds me that when evil wants to take hold good people must stand up. I have a nephew who recently gained the rank of Lieutenant Colonel (LTC) who has served in several over seas locations. His step dad ( my brother In Law) also is a retired military officer who served in both Iraq Wars. Several Cousins, Nephews and other family members also have served or are presently serving. I am constantly reminded that their sacrifice is what keeps America Safe. Who do you know who has served or is serving? Remember to honor them daily and not just on Veterans Day.
8 responses

• Gainesville, Florida
12 Nov
My father, three uncles, and both of my grandfathers served in the military. Veterans Day is an important holiday in our family. This year, especially, since my father passed away late last year.

• United States
12 Nov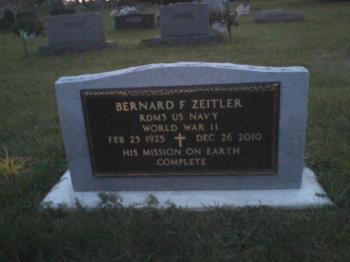 @moffittjc
Indeed! My dad passed in 2010. Many of those who served in my family from that generation have passed only 1 remains.

• Gainesville, Florida
12 Nov
@Berniezeitler
I only have two remaining uncles who are Veterans, and both of them are getting up there in years.

• Daytona Beach, Florida
12 Nov
Veterans deserve to be honored. For us Latvians yesterday was a national holiday honoring Latvian freedom fighters. I wrote about this yesterday.

• Bunbury, Australia
12 Nov
My father was a farmer so was not allowed to enlist but two uncles did. And you're right - our veterans should be honoured every day.

• United States
12 Nov
Our sincerest thanks to all veterans should be done every day. Oh, let's see, my dad and uncles WWII, my father-in-law WWII, and my husband, a Vietnam veteran. God bless all our veterans!!!

• United States
17 Nov
The photo collage is a beautiful memorial tribute to your father and his Navy service! I have a couple of veterans in my family. Two of my husband's uncles served in WW2 and one served in Korea. We know many friends who served too. I agree that we should honor all of our veterans and and appreciate the freedoms we enjoy due to their years of service!

• United States
13 Nov
Hey, an RM! I worked with some RMs on temporary duty, it softened my opinion of them (one of my CCs in boot camp was an RM, and that put a bad taste for RMs in my mouth.) My brother, my uncle (mom's brother), and I were in the Navy. My mom had an uncle who was killed in WW II. My two uncles on my dad's side were both Army.