Time for a trip tolas vegas..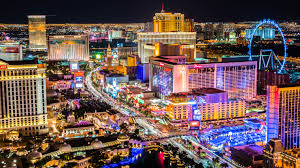 Thermal, California
7 responses



• Thermal, California
13 Nov
there are many shows there very cheap.. and lots of food to eat. much better than gambling ..

• United States
13 Nov
I have been to Vegas twice to celebrate our anniversary. My fiancé and I would try a few slot machines and I always win $20-$50! Hah! Like you, I am also careful with money and would rather spend it watching shows or trying new restaurants, or even road-tripping. A few shopping here and there but mostly window shopping as Vegas' shops are too pricey for me.

• Thermal, California
13 Nov
you sound like me.. when i lived there id go and eat only.. no gambling.. Even if they gave me free play to gamble id take it and run..

• United States
12 Nov
Taking a trip to Vegas would be nice haven't yet traveled there. Perhaps sometime in the near future. There's a lot of sight seeing so perhaps that's why so many would love to travel there. Gambling nah. I'm not going to visit the casinos.

• Thermal, California
12 Nov
yes known as a 24 hour city, noone seems to sleep there. Always something for everyone to do there. Hope you are able to visi las vegas someday..

• Los Angeles, California
12 Nov
The slots do not sound the same since becoming computerized.

• Thermal, California
12 Nov
your right.. but downtown where i go.. has alot of the old time ones. That even still throw coins out..

• Waikoloa, Hawaii
13 Nov
i want to Lived in these city but its sinful?

• Chile
12 Nov
I was enchanted by Las Vegas the first time I went. I would like to see coins again at the slot machines.