Christmas Time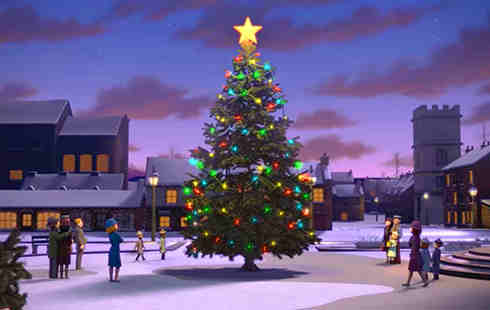 Philippines
4 responses

•
18 Nov
We will be spending time with family. We have several family gatherings. Plus we will be attending a Christmas tree lighting where my daughter lives. We will be attending the Christmas parade in our town. Our Bible study group will also have a Christmas dinner.

• Philippines
18 Nov
Wow nice plan for Christmas. hope you will enjoy your Christmas my friend. Hope that God will shower more blessing to you and your love ones.

• United Kingdom
13 Nov
My Christmas will be spent with my partner and two sons (that's if the eldest son is coming over. I think he is!). I always wish our girls could be here, too, but they always spend Christmas with their mum and stepdad. They used to come up every other year for New Year, but I don't know if they will this time. The eldest daughter has had two babies since the last time they came for New Year, so it might be difficult! Anyway, I don't prepare much. I'll put the tree up at the beginning of December (or whenever both boys are here because they like to decorate it), and we might have a few lights. I like to put presents around the tree but, since having a cat, I don't trust her not to rip everything open! I've already bought a few presents. I usually start when I get birthday presents. We have a lot of family birthdays from October to January. So, yes, that'll be my Christmas, spending it at home (because it's the one day a year when I don't have to go anywhere) with my boy people.

• Philippines
13 Nov
wow thats great. Enjoy your Christmas. Merry Christmas in advance.

• United States
13 Nov
This year, my fiancé and I will probably visit some friends and Florida. Somewhere warmer and where there is no snow. Since we cannot visit my family in the Philippines at this time, we will have to make do with the warmer weather that we can get and try to pretend that we are in the Philippines. Although I know that it is difficult to pretend because the very first thing whenever I think of Christmas there is the food.


• Philippines
13 Nov
Wow nice plan. hope that you enjoy your Christmas my friend. Merry Christmas in advance.


• Philippines
13 Nov
Yeah what a joy to celebrate. Love is on the air.