Finally graduating!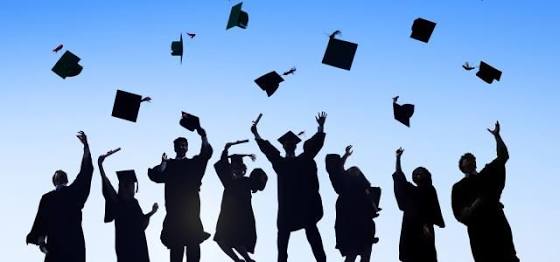 India
November 13, 2017 2:22am CST
College life is one of the best anyone can experience. It lets you create lots of bitter and sweet memories and make you learn many things. The reason why i am talking about this is because i am graduating after 6 months which is obviously amazing but at the same time when i think about it my hearts sinks into nostalgia remembering all those memories and crazy friends. Mixed feelings you know! Bdw do you guys have any special memories from your graduation years.. Do share them :)
6 responses


• India
13 Nov 17
@shubhu3
surely they are..bdw do u have any special memory which u would like to share :)

• India
13 Nov 17
@shubhu3
yeah ut is much fun even we also do it! We even end up bunking classes and what not!


• India
23 Nov 17
I really miss my college days. It was fun. Our batch was a jolly good one. We played funny pranks on each other. Our class was the noisiest one at intervals. When we have excursions, we really enjoy a lot. Our principal also liked our batch very much. Everyone was co-operative also in all matters. I wish those days can come back.

• India
24 Nov 17
@rubyriaz007
College days are something really amazing and nobody can ever forget it. :)


• India
13 Nov 17
@youless
yeah we will always miss college life and miss those days.


• India
13 Nov 17
@nangayo
thank you :) Yeah we will in touch but the way we communicate now and also the bond will not be the same

• Indonesia
13 Nov 17
Congrats! Yes, it's true. College life has lots of unforgettable memories.

• India
13 Nov 17
@A_loves_B
yeah it makes you learn new things as well. :)

• China
13 Nov 17
Graduation means a fresh new start,because you have to start your career

• India
13 Nov 17
@RodrickH
yeah graduation is the first step on the path of your career.