Confess by Colleen Hoover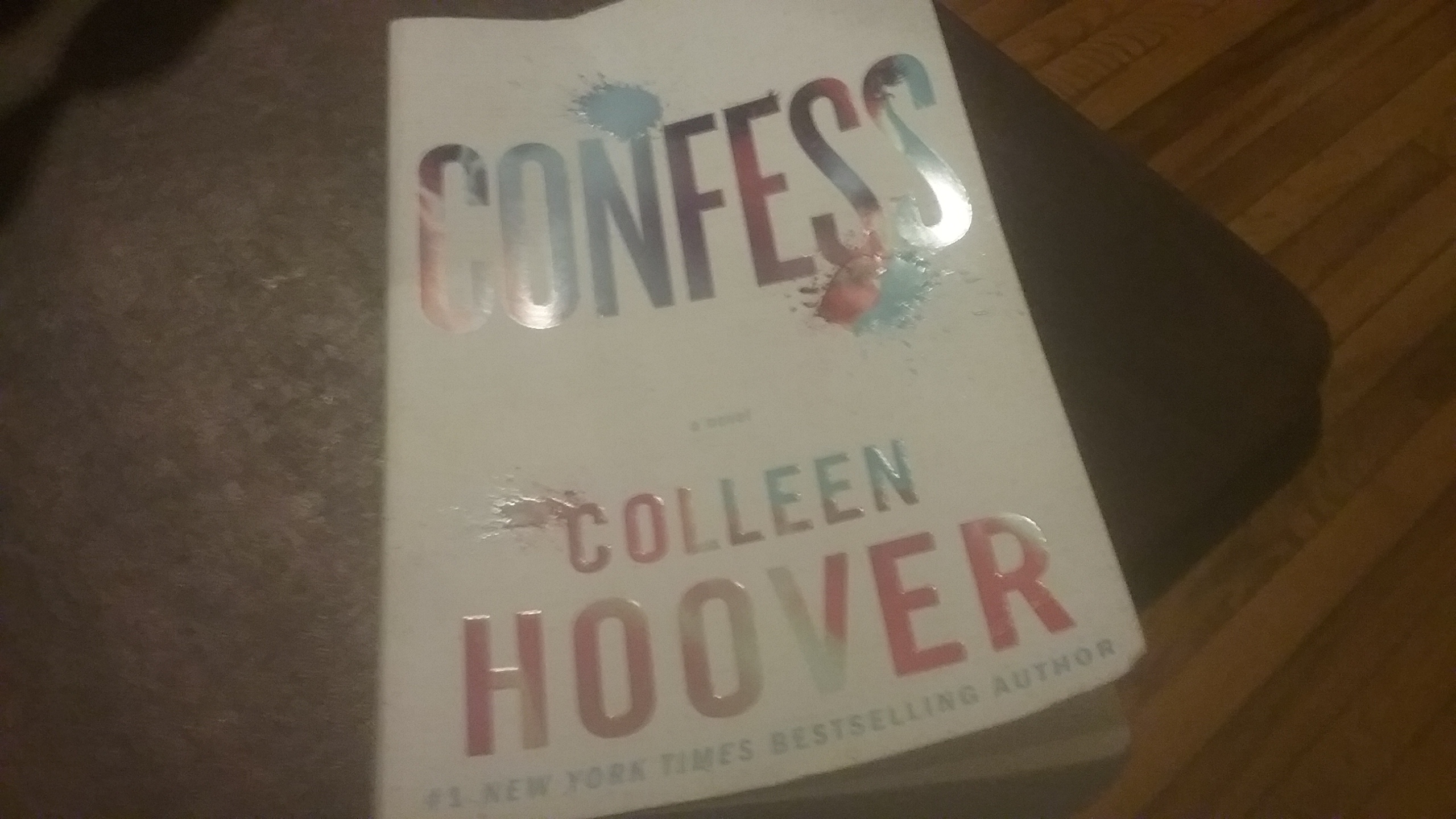 United States
November 13, 2017 6:43am CST
Have you read this or anything by Colleen Hoover? Just finished it and thought it was a good one, so what the heck right? This one is essentially a love story about a gal who has plenty of secrets and moves to Dallas where she knows no one. She meets the young owner of an art studio and begins working part time for him, in the mean time - they both ahve secrets that may tear them apart. It is hard to describe without giving away any details.but its a good one. I also really like when books write in multiple characters perspectives and this is one of those, switching back between his and hers. All in all good if you like romance. Have you read anything good lately?
8 responses

• United States
13 Nov
I just finished Elizabeth of York by Alison Weir, Now I am reading The Taming of the Queen by Philippa Gregory.

• India
13 Nov
Reading N is for Noose...Sue Grafton

• India
13 Nov
@maezee
it's a series from A to Z...I would say yes...The detective is a sassy kind of girl. I keep reading the books from time to time but not in order and have problem about remembering which ones I read The first one is AIs for Alibi

• United States
13 Nov


• Ponce De Leon, Florida
13 Nov
I'm reading Turtles all the way Down by John Green.

• Ponce De Leon, Florida
14 Nov
@maezee
yep. Wrote that. Paper towns, abundance of Katherine's, will Grayson will Grayson and let it snow..

• United States
13 Nov
I do not recall reading anything by that author but its hard to remember them all. Right now I am reading a book by Robyn Carr called "Never too late". I am liking it. I have two more books by this author and think this is the first time I hav read one of her books.


• Los Angeles, California
13 Nov
I have never heard of Colleen Hoover. I am in between books at the moment.