Boy is it BEAUTIFUL outside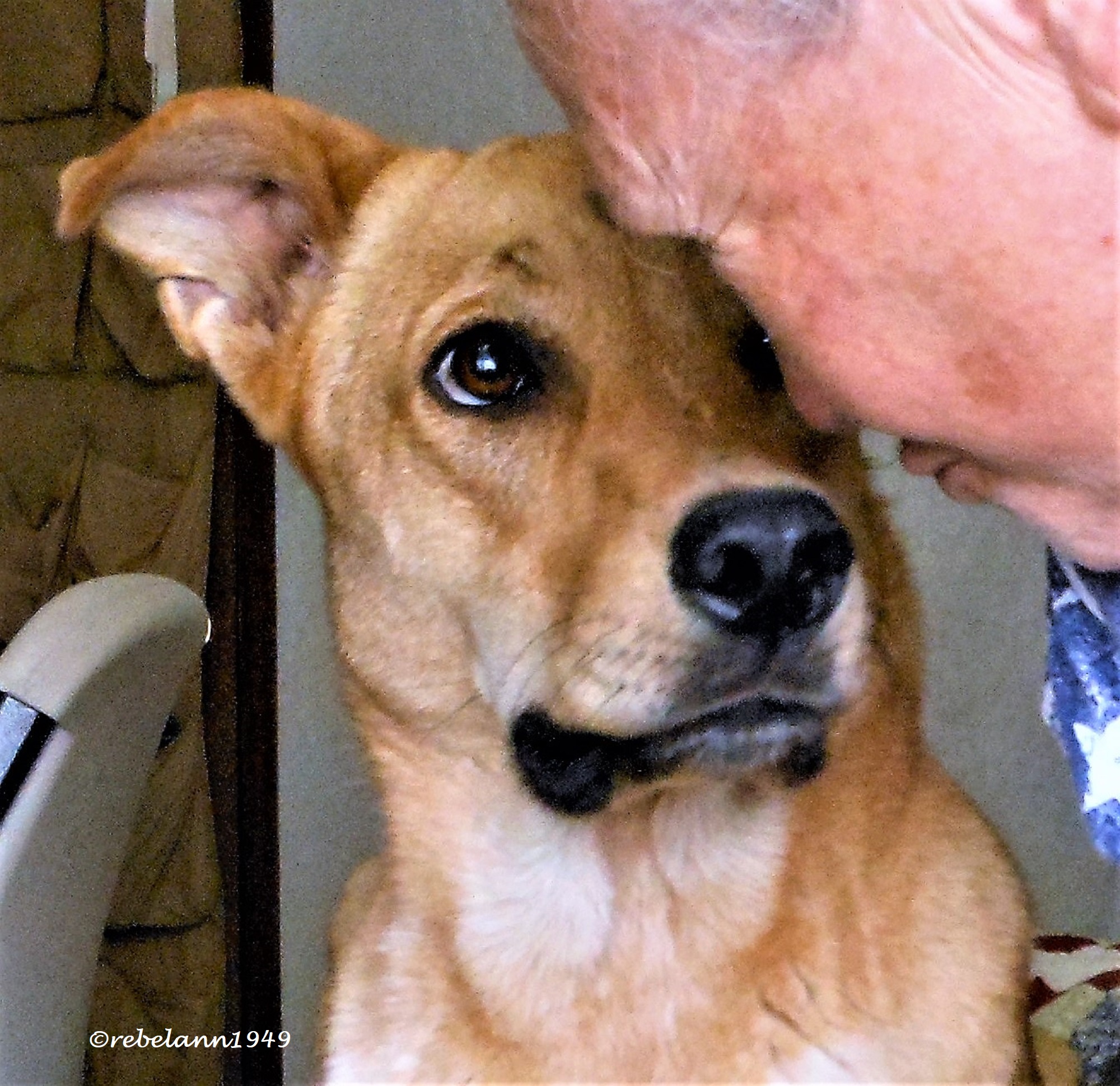 El Paso, Texas
November 13, 2017 9:35am CST
Beautiful Monday

The sun is shining bright and my heater never even kicked on over night

I'm feeling silly and am determined to get Ally to play a lot today

Soooo, wattca'll doin today? If you have to work then pleeeeze make it a point to make your coworkers laugh. OK???

Yeah, that's a selfie alright, Ally didn't know what to think when I took this shot.
8 responses


• El Paso, Texas
13 Nov
Aww, sorry the sun is hiding, maybe it'll shine again this afternoon. I hope you're toasty warm inside your home.

• United States
13 Nov
So glad you have lovely weather to enjoy. Ally has the most expressions of any dog out there. Love that photo!!

• El Paso, Texas
13 Nov
Thanks. I have to agree with you, she's the only dog I've ever owned that I could read just by her expressions.


• El Paso, Texas
13 Nov
Glad you like my photo. I hope you'll get a whole day of sunshine tomorrow.

• El Paso, Texas
14 Nov


•
3 Oct
@rebelann
She does look a little like what is going on here.

• El Paso, Texas
3 Oct
If she could talk she would probably ask me if I was nuts.

•
4 Oct
@rebelann
Probably, She can talk, but, you just do not understand what she is saying.

• El Paso, Texas
5 Oct
Oh so true
@Hannihar
but I call it yowzing, I shoulda said if she could speak English




• El Paso, Texas
17 Nov
It usually doesn't become that cold around here until January and then we rarely get the kind of freezing weather you do, thank goodness.

• El Paso, Texas
17 Nov
Thank you I will
@Madshadi
then again my idea of cold is probably very different from your's

• United States
20 Nov
Today is another Monday but it is freezing outside. Was a nice and chilly 29 degrees this morning. Our heat has been on almost all night and all morning. I am about to go turn it down so the bill won't be too high. You and Ally look beautiful.

• El Paso, Texas
20 Nov
BBBuuuurrrrr, 29 is way too cold for me, heck, 40 is too cold for me, what can I say, right? Thank you, Ally is beautiful but as for me, I scare cameras.


• United States
14 Nov
It was sunny yesterday too. It was a little cold yesterday morning. Lily, my black cat, stay outside yesterday. Today it's chilly, but sunny.

• El Paso, Texas
15 Nov
Some cats like the cooler weather. Mine are all indoor cats and like keeping warm.

• Los Angeles, California
13 Nov
Take advantage of the nice day.

• El Paso, Texas
13 Nov
I did. I've been in and out all day so far and I think I still have a few runs to make outside.