Which Internet Activity are you addicted to?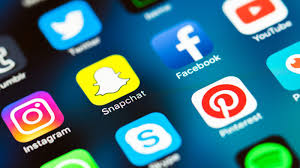 Japan
November 13, 2017 10:52am CST
Facebook ,Twitter ,Instagram,Pinterest or Mylot?? All of them - None of them! i am pretty fan of instagram,i like new and cool photos there and also some short videos make me laugh.. another internet activity for me is youtube.. you can find any songs any movie on youtube.. of course you have so addictions but which one you cant stop ... or you are unfamiliar to internet and these social media? why you love it? what is your best addiction online?

10 responses

•
13 Nov 17
MyLot, Facebook, Youtube, anything I find interesting and entertaining in the net



• Patna, India
13 Nov 17

• Japan
13 Nov 17
@Anshu246
i havr played travian before. Just it

• Malaysia
14 Nov 17
MyLot, sometimes Facebook. I've managed to reduce my time on Facebook since I started MyLotting though.


• Japan
14 Nov 17
Facebook is addictive. I have no Facebook account luckiy


• Japan
13 Nov 17
Oh i think i know it. You help poor people right!

• Malaysia
14 Nov 17
My lot and post loop, I don't visit other sites

• San Antonio, Texas
22 Nov 17
Snapchat, instagram & now MyLot has been added to my list !

• United States
13 Nov 17
I'm not "addicted" to any. But I do use FB, twitter, Instagram, and snapchat. plus of course mylot.