Happy Monday! Busy week ahead of me. Hello to the Holidays!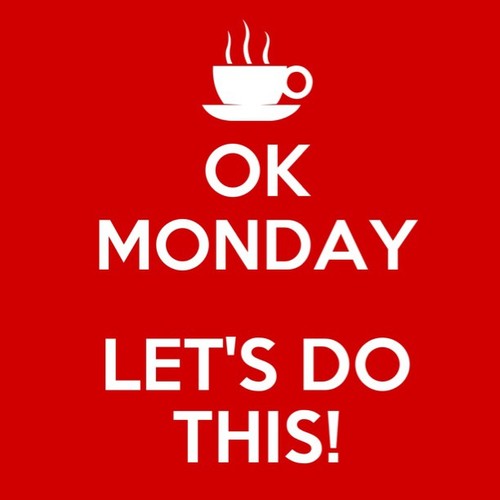 Manahawkin, New Jersey
November 13, 2017 11:39am CST
Happy Monday everybody. It's going to be a busy week for me. I have parent/teacher conferences at my kids schools. In addition to that, my little guy is turning five next week and we are having a birthday party at our house for him Saturday. I have to clean, figure out what i'm feeding everybody, and finish buying him things. We are also going away to the Gaylord Hotel in D.C. on Thanksgiving day this year. What are your plans for the week?
6 responses

• United States
13 Nov
Not many plans here, just getting a few more Christmas gifts bought and wrapped, have an appointment on Thursday, and might get my cousins 3 girls pictures done on Friday.

• Canada
13 Nov
Working all week. Other then that bit much else planned.

• Los Angeles, California
13 Nov
No interesting week plans here. Have a great one yourself.

• United States
14 Nov
Aww happy birthday for the soon-to-be five year old, my youngest nephew just turned that in October and it makes me smile ! Plans for the week are varied and if work is available in catering, I'll take it if not mom and I are planning to visit daddys gravesite and have a picnic there, it would of been his 76th birthday 11-16

• Manahawkin, New Jersey
15 Nov
Happy birthday to your dad tomorrow. Our loved ones that pass on are always with us, sometimes we even feel them there. Have a great day!

• United States
15 Nov
@simpleliving3251120
well the picnic will be NOT able to have due to very windy and wet weather that is soon to freeze so we 'might' get out there over the weekend . . . its okay cause we will still remember him tomorrow and make something for dinner he would of enjoyed ! Thanks for caring though, I appreciate that have a great day

• East Tawas, Michigan
14 Nov
Our plans are still in the balance, until the kitchen gets finished. Thanksgiving sounds fun, for your family!

• Philippines
13 Nov
Wow! What a busy week days for you

Nothing much just doing my online selling and hopeful to sell more things before Christmas comes