Bubbles Finds The Jelly Beans LOL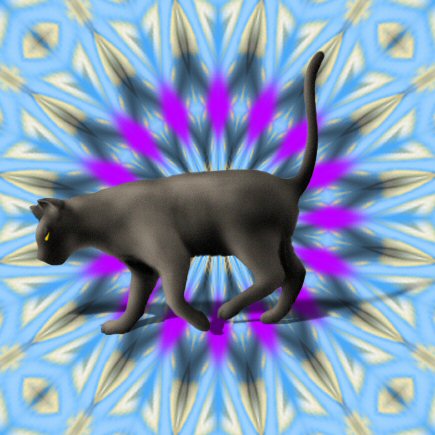 Garden Grove, California
November 13, 2017 1:58pm CST
Wlith Christmas And Birthdays un mnd distress stores Jelly Beeans Bubbles watching curious as to that they are.' He marks the place in the cup board in the den Mistree goes into the kitchen to check the roast. Bubbles leaps up iiunto the cupoard, dorm come some bags of jelly beans Also uards pf tree garlands ad two Christmas balls Bubbles yowls,hisses, cat y ells help Mistress hiss hiss There t he is blue ball ono ne ear, and a red one on the other' Red garlamds round his throat amd silver tinsel om his cat nose. Nustree hurries in to see the mess. She giggles the l aughs Mistress grabs her camera'Nobody is going to believe this' Bubbles bites into the plastilc sack out pour jelly geans "okay lets have a party cjum" She grabstje sacl amd tje cat Over tto the pld comfy rrocker Mistress and Bubbles She eats a red jelly bean hands Bubbles a glue jelly bean The clean up mess can walit while frie friends do play A happy cat and his mistress together friends., We leave happy as they are happy One original poem and graphic by P Hatley copyrighted 2017
3 responses

• Pittsburgh, Pennsylvania
13 Nov
Another good poem! Glad when I see a post from you! I like this one especially as i love the graphic as it looks like my kitty cat! are you allowed a pet in the retirement home where you live? I would not go if i could not bring my kitty Onyx. We are a pair you love me or want to be friends with me you have to accept onyx!


• Pittsburgh, Pennsylvania
13 Nov
@Hatley
Oh, i am sorry. Wish you could have one as my kitty is my best buddy ever to live

• Daytona Beach, Florida
13 Nov
That is a cute story. I don't know what my cat Sid would do if he saw colorful jelly beans. Bubbles is a fantasy cat so that is different. I know that Sid enjoys liking both sweet and salty things depending on his mood. You wrote the story very well I could imagine all those jelly beans falling all over the place.




• Garden Grove, California
13 Nov
g oce IL saw this photo of nbubnbles in paint sho por I had to write about him I have to see him do these things frist thenI c an wrte have ore funI cannothave a real cat here darn

• Cuyahoga Falls, Ohio
13 Nov
Great poem I love jellybeans (except for the black ones.)

• Garden Grove, California
13 Nov
lol LI was going to say the black ones are ome of my favorites lol I have funwith myimagination i have to see these things happening then I can wrrite

• Canada
13 Nov
@Hatley
the black jelly beans are my favorite too. Another great poem.