Celibate In Canada - A Celibate Season by Carol Shields and Blanche Howard --- Book Reviews (11)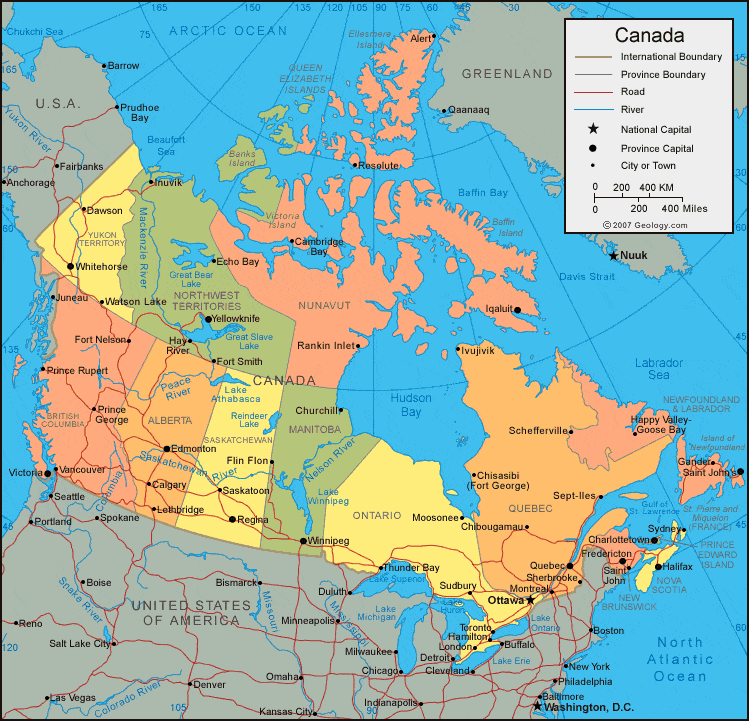 Germany
November 13, 2017 3:04pm CST
Before we plunge into the story, I'd like you to imagine 3000 miles. What's that distance to you dwellers 'on a small island' (Bryson)? Imagine you'd found your dream job in a city that far away, where would that take you? I took a piece of string and put it on a globe, starting in London. It led me to Cairo, Baku on the Caspian Sea and Dakar in Senegal. If you lived in Canada, the second largest country on the planet (after Russia), you could travel 3000 miles/4828 km and not cross any borders. Did you know that? Jocelyn and Charles, Jock and Chas for short, know that. They know that between Vancouver, where they live, and Ottawa, where Jock finds a job, lie more than 3000 miles. But they can't imagine what that distance really means and will do to them and their marriage during a separation of 10 months. Chas is an architect, unemployed for too long. So he's happy with his wife when she's offered a job as legal counsel for a national commission on poverty and women. She moves to Ottawa where she finds a small flat and plunges into her absorbing and fulfilling work while Chas stays at home with the 17-year-old son and the 12-year-old daughter. They decide to communicate solely by exchanging 'real' letters for several reasons: Letters are cheaper than long-distance calls. A letter is more elaborate than a (mostly quick) oral exchange of the latest news. Writing a letter on a typewriter is different from sending off an e-mail. The writer concentrates more on what she or he wants to say. Thoughts are phrased more carefully. The book consists only of letters to and fro. This 'epistolary fiction' needs some getting used to at the beginning, but soon the intimate character of the letters captivates the reader. Jock is the one with the 'big' news. Everything is new and exciting for her. Chas can only contribute 'small' news, trivia, when seen from the capital. But organising the household and coping with two teenagers as a single parent is not trivial for him at all. He learns that running a house and a family is a job indeed. The events which are described, the people who are portrayed are lined up like pearls on a string. There could be more, there could be fewer. Entertaining and moving as they are - I was asking myself how a plot could develop this way. But develop it does when Chas decides to build a conservatory as a Christmas surprise for Jock. The fact that he hasn't asked her before 'interfering' (this is how she sees it) with 'her' house offends her so much that they quarrel horribly and stay celibate during the whole holiday season which they both imagined as a continuous sex orgy. They love each other deeply but must realise that absence does not always make the heart grow fonder. It creates estrangement, like it or not. Jock becomes self-confident in a way neither she nor Chas anticipated. Chas discovers qualities he didn't know he possessed. Both get to know new people including quite attractive ones of the opposite sex. Will they be able to get together again, to rearrange their lives? Or will they go their separate ways? I'm not a laugh out loud reader, but I discovered myself giggling repeatedly. I found the comicalness of the situations quite appealing. This, together with the topics: breakdown of traditional roles, rules and communication in a marriage let me consider my money well spent. --- If you're interested in my other book reviews, click on the green line at the top of the site (Malus Book Reviews)
10 responses

• Derry, Northern Ireland
13 Nov
The Proclaimers only walked 500miles to fall down at her door...

That book sounds interesting...

when i wake up well i know im gonna be im gonna be the man who wakes up next to you when i go out yeah i know im gonna be im gonna be the man who goes along ...


• United States
13 Nov
I do not usually favor books that have letters going back and forth. I also do not like books that are in diary form. However, if this one had you giggling, then I would take a look. It is a good read indeed that has one giggling when he or she least expects it.

• Philippines
13 Nov
I remember the style of writing a love letters which is more romantic




• Bunbury, Australia
13 Nov
This sounds a really good read. Our Singaporean visitors couldn't envisage distance at all and we used to tell them that our home town was three Singapores away. That way they could relate to it.

• Bunbury, Australia
14 Nov
@MALUSE
When we first thought about going to Ireland I had no idea that it could take so long to go a few miles. We are not used to village after village with some seeming to merge one into another. I used to say to my son 'it can't possibly take an hour. It's only an inch on the map'. I know better now.



• United States
17 Nov
Besides the comical part this reminds me a lot of a books I read a few months ago by Danielle Steele called Magic. You write a great review I was left dying to know the ending which I guess is the point not to spoil the ending and get us to want to read it. Well done!

• Germany
17 Nov
I've posted loads of book reviews on other sites. The golden rule is: *never* mention the ending! I'd post more book reviews here but the majority of myLotters is not interested in them. 'What I Had For Breakfast' beats a book review anytime.


• United States
17 Nov
@MALUSE
Those posts are rampant around here and reallly are usually pretty boring. I posted one that you saw about my dinner but it is rare I do that. I write about my days usually but not everyone likes that either. Most book reviews on here are not very good but yours kept my attention! That is what is nice here at mylot though is there are just so many different things to read about on so many topics.

•
21 Jan
The letters were a good idea, but not enough. To keep their love strong - along with the letters contact should be made via telephone - even if only thrice per week. Hearing the voice of a loved one 3,000 miles away, would keep the connection going on a more personal level.

• United States
14 Nov
That does sound like an interesting story, I may give it a try

• United Kingdom
13 Nov
It sounds an intriguing book. I recently wrote a poem in letter form. It is about a mother and son being separated when he goes off to America because of the Irish potato famine in the 1840s. It was a new format for me, which is why I pricked up my ears when you mentioned this book.