Not All Boys Are Cruel!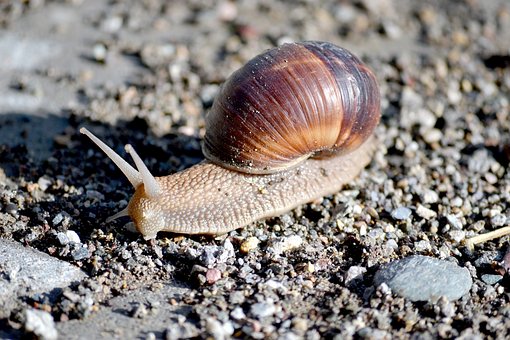 November 13, 2017 10:06pm CST
Two snails had come out of our flower garden and were centimetering (not inching) towards our plum fields. Soon the gate will be opened and milk vans will drive in to our dairy to take milk. These slow creatures can never make to the safety of the plum field before the vans arrive. They will certainly be squashed under their wheels.A boy child arrives and picks the snails and puts them down at the edge of the plum field. So kind of him. I felt a joy in my heart to see this act of kindness. Have you seen children being kind?
10 responses

• Garden Grove, California
14 Nov
Manyti mes very few childrem are bad we ust ndo ot hear about all the good things that good children do

• Garden Grove, California
14 Nov
@marlina
there used to be o ne t b station wh alwayshighighted young opoeple whoi had do ne something seacially good lol

•
14 Nov
I love this story. Thank you for sharing. Many children, today, are selfish and unruly. How comforting to know little boys like this exist. He will grow to be a great man. My two year old grandson seems to already have a heart for the elderly. When we go to the assisted living home to see my mom, he waves and talks to all the elderly he meets. It doesn't matter if they are physically or mentally disabled. He tells them their are awesome. He tells the ladies they have pretty hair. It makes these people so happy. I hope he always has a heart of love and empathy.

•
14 Nov
Your story made me smile.

What a wonderful boy he is. Acts of kindness no matter how small even to an animal is something truly admirable.

• India
14 Nov
Yes i have seen children who are kind . They have a good heart

• Garden Grove, California
14 Nov
me too a lotof times so me kilds are soft hearted tha some adults

• Bunbury, Australia
15 Nov
What a nice thing to do. Some kids can be really kind in these sorts of ways.


• Philippines
14 Nov
Oh wow such a kind boy, I wonder who's that child is?

• Malaysia
14 Nov
not children here would do that, they think that snails are dirty and slimy. Even my father-in-law took the snails and threw them against the concrete floor, stomp on them! I was the one who pick up the snails and place them on the grass.