If there used to be a kingdom, why isn't there a trace of it?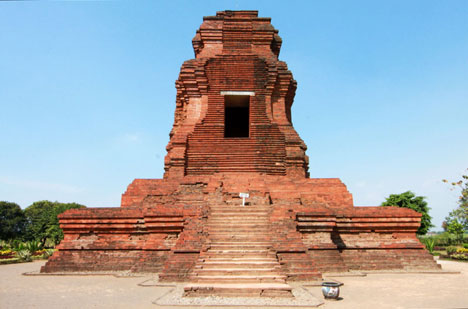 Indonesia
November 14, 2017 7:01pm CST
We've been taught history of kingdoms. I had to believe what was taught in history books. Nowadays people are getting smarter and much more innovative and have critical thinking. Let me go straight to the point. There used to be kingdoms but none of the remnants was found not even a slight trace was seen around the supposed locations. What was found were only relics supposed to be related to the empire not the remnants of important parts of the palace constructions such as royal rooms, etc. Historians have worked hard to find where the remains of the empire are?
5 responses

• Roseburg, Oregon
15 Nov
They moved on to a better place.

• Indonesia
15 Nov
How could it be moved to a better place? It's supposed to be a large construction.

• Portugal
15 Nov
Maybe there are documents about It ....

• Indonesia
15 Nov
No documents. Negara Kertagama (an Old Javanese eulogy is the only source of information.

• Pamplona, Spain
15 Nov
It could be that the people who study that kind of thing know all about it but cannot put it all together as of yet because they might need a strong back up proof history like document to prove it. Atlantis was supposed to be in Spanish waters and all that but maybe it was something similar but they have not been able to prove that either.

• Indonesia
15 Nov
There must be somehing hidden so that people cannot trace it.

• Indonesia
15 Nov

• Pamplona, Spain
16 Nov
@yanzalong
There could be so many places like that lost in time that we will never know who they were and what they were doing there and what they were about.



• Indonesia
15 Nov
That's what I want to find out about.

• Switzerland
15 Nov



• Indonesia
15 Nov
The source may be misleading or only folk tales.