Monday Concerts? Boring??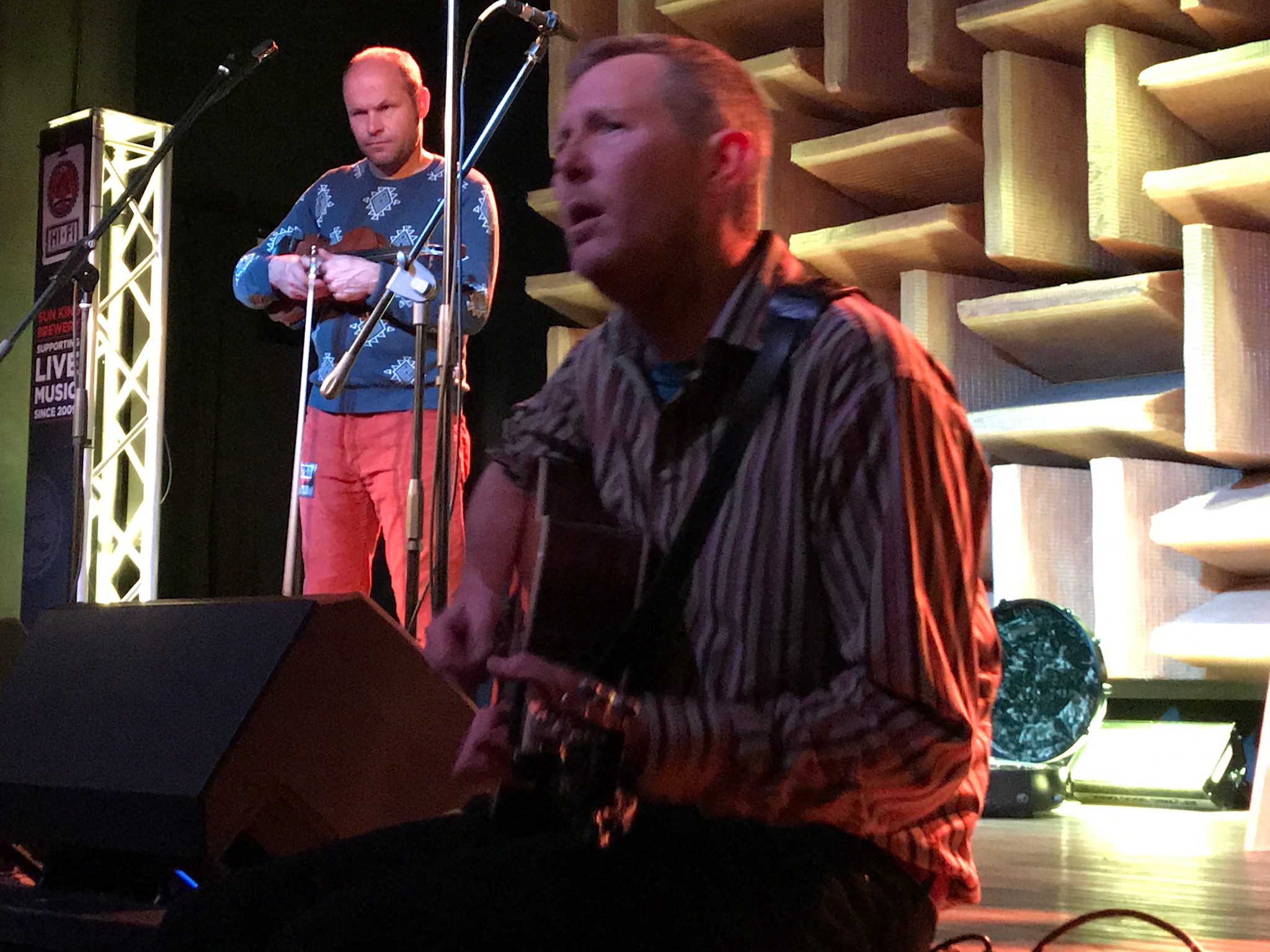 United States
November 14, 2017 8:18pm CST
For some reason, you don't see a lot of people having concerts on a Monday night. If they do occur, they tend to be lackluster because everyone's hung over from the "Monday blahs." I suppose it's that stigma attached to Monday in general ("Monday, Monday, can't trust that day," the Mamas and Papas sang). Robbie Fulks swatted that stereotype of Monday concerts being as boring as the day down by the end of his second song, which was the theme to Chico and the Man. Yes, Chico and the Man. Not too surprising: when I saw him a couple of weeks ago in Knoxville he did "Love Is All Around," the theme to The Mary Tyler Moore Show in his soundcheck. In front of a large and appreciative audience (none of the "if you just wandered in off the street" jokes last night), Robbie, bassist and new dad Todd Phillips, and fiddler Shad Cobb put on a terrific and funny show. He opened with "I'd Be Lonesome" (one of his better-known songs, thanks to the Old 97s' cover) before doing the TV theme. The sound was great (Fulks said, "Great sound!" between lines in "I'd Be Lonesome") and the audience was great. And that combination tends to put Robbie into overdrive. When he asked for requests he was greeted with the usual call for his "controversial" songs about being an atheist and his disdain of Nashville, as well as a mention of a one-off rap he did during a year-end show about the North Shore area of Chicago where he lives. "Oh, I see," Fulks said, "I've been doing the wrong songs. You want the provocative material. Well, here's a new one I just wrote, called 'Louis C.K. Is Innocent'." Fulks complimented the crowd on their knowledge of his material and enthusiasm. During "She Took a Lot of Pills (And Died)" he let the audience sing the chorus. He also took advantage of the unusually excellent acoustics in the club (yes, this was a club, not a converted movie theater, which is where you tend to find superior acoustics) by singing the closing verses of "Fare Thee Well, Carolina Gal" while sitting on the side of the stage, with no microphone. (It's so appropriate that he walks out into the audience and away from the stage during the final lines of "Fare thee well, Carolina gals, I'm going where you can't find me," almost as if to act those words out.) And, happily, "That's Where I'm From" and "Banks of the Marianne" were in the set list. I have two more Robbie shows this week, in Owensboro (which may be a weird show....he hasn't had good luck on Thursdays this year) and Nashville (the annual "Robbie Fulks and Friends" show at the Station Inn that's always been a barn burner). I'm excitied, of course, but he's already provided sufficient entertainment for the week.
3 responses

• Bunbury, Australia
15 Nov 17
Glad you enjoyed the concert. It sounds as though he really gave value for money.

• United States
15 Nov 17
He always does. I've seen one really bad show from him -- which wasn't his fault, it was the bunch of drunks in front of the stage -- and he soldiered on as best he could for the four or five people who actually were listening to him instead of the drunks. He had a similar show at a winery, where most of the people on the patio in the smoking area were talking and drinking instead of listening, so he just did part of the show for himself, launching into a bunch of great country covers.

• Bunbury, Australia
16 Nov 17
@FourWalls
We had a most wonderful talented group here for a concert. The next night they played at a pub in Perth. My brother-in-law and family went as they had enjoyed them so much and said it was really embarrassing as no-one at the pub wanted to listen - just kept chatting and drinking. It's such a shame. No wonder they jump at the chance to do a house concert. Of course, they're not big names like some that you see but the principles the same.

• Los Angeles, California
15 Nov 17
And here I thought you were catching Taylor Swift's tour. You haven't seen Robbie Fulks in awhile and making up for lost time! Where on earth did he dig up Chico and the Man? Perhaps you want to step up and do a duet of Those Were the Days from All in the Family.

• Denver, Colorado
15 Nov 17
No better way to spend a Monday night!