Stare at the picture- How do you feel?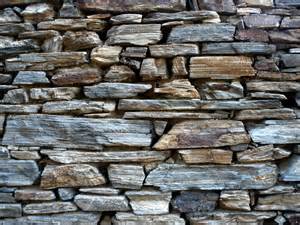 November 15, 2017 8:37pm CST
Have a long look at the rocks. Each rock shows power and strength in varying degrees.I feel more focused after spending some time focusing on a few rocks and their varying shapes ...how does it make you feel? Taken From: www.wierdwallart.blogspot.ca
4 responses

• Chile
16 Nov
I have seen many times these kinds of rocks (or similar). I like them.

•
21 Nov
I guess what I see in the picture is a bunch of different shapped rocks. I remember watching something on Neflix that is a family tradition in a program where a member of the family chooses a rock they want for themselves on the mantle.

•
22 Nov
@Luap1050
thanks Derrick and I will pick the pretty long gray one then.

• Canada
16 Nov
Staring at this makes me want to remove some of the stones. I want to see what is on the other side, but at the same time I am scared I might not like what I see. ??

• Canada
16 Nov
Hahah Yeah :) Don't want the old hag coming for me. :)

• Indonesia
16 Nov
Tell me more about it. Thank you.

• Indonesia
16 Nov
@Luap1050
I'd rather look at a rice field or a shallow small river with clean clear water.