New Try-New Malaysia Restaurant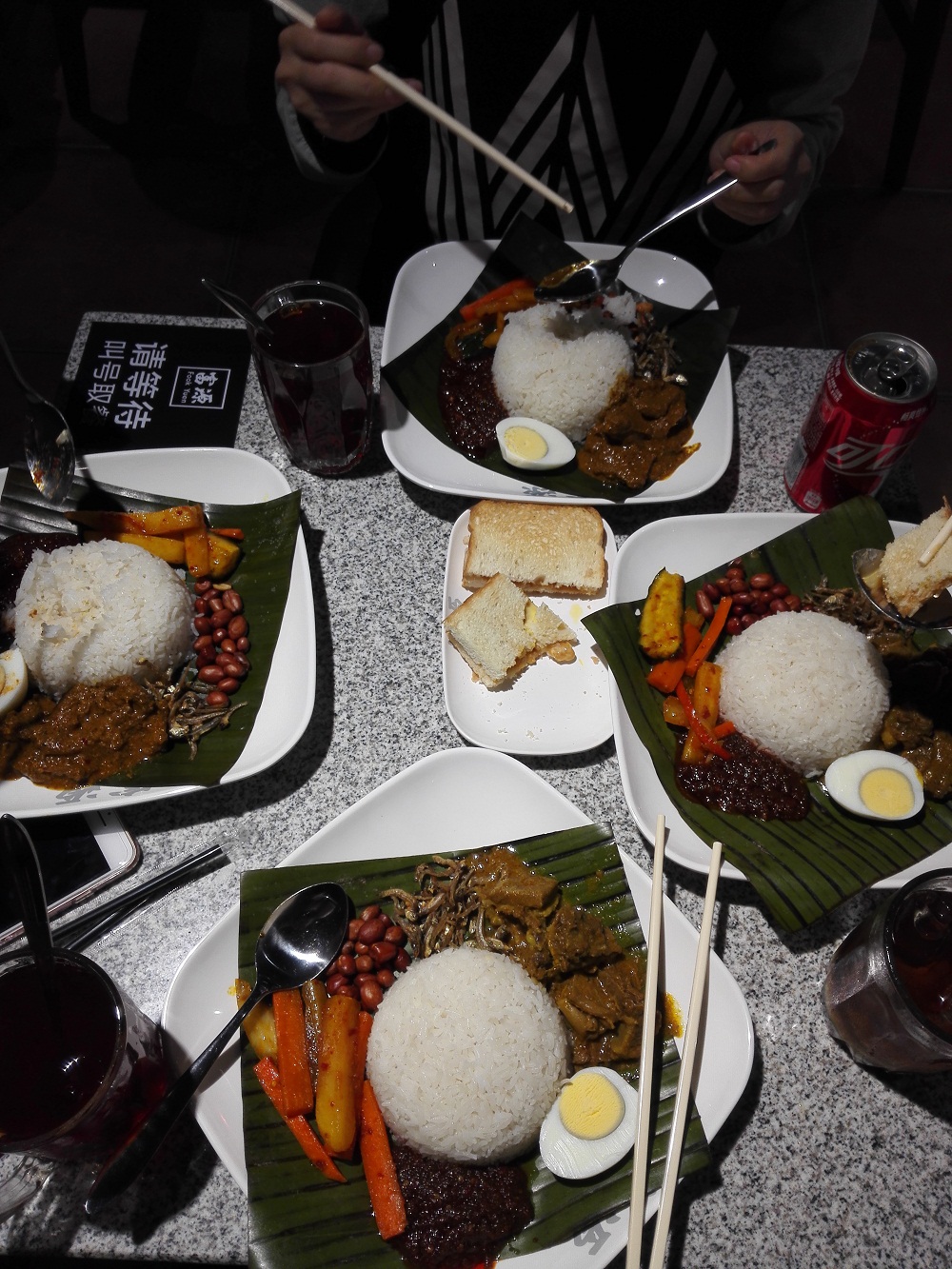 Guangdong, China
November 17, 2017 12:58am CST
At noon, I ate out with my colleagues at a new open Malaysia restaurant JUST 5 minutes walking! Convenient and delicious! I ordered a beef rice with curry coconut sauce. It tasted good! There are two sauce provided. You could see one was in yellow color and one red. The red one was not so spicy as I expected, but also delicious. Oh, it is called Beef curry nasi lemak. But I prefer the curry coconut sauce much.


However, I think whether it is a traditional Malaysia food or not. Or it is just adjusted to our local people taste... Anyway, Nice try! Hope your guys have a nice weekend! My arms are open to welcome the winter who finally walks to us from months ago. Photo is mine
5 responses

• Malaysia
20 Nov
Oh my gosh
nasi lemak
!

That's an all-time favorite here. The
sambal
(that red gravy on the side) is usually made a bit spicy here, maybe there they have adjusted it to the locals' taste. Glad you liked it.

• Guangdong, China
20 Nov
taste good. But it is a little bit sweet for me, not spicy at all.

• India
17 Nov
We do not have any Malasian restaurants here.The food is presented well and look delicious.

• Guangdong, China
20 Nov
yep, they surely were delicious. We have many kinds of food here to choose.

• Philippines
17 Nov
I'm hungry now because of that foods, if only I'm in Malaysia.

• Guangdong, China
20 Nov
well, I would love to eat again.

• Waikoloa, Hawaii
17 Nov
nice the presentation is amazing