Why Lots Of myLoters From USA Hate Trump So Much?!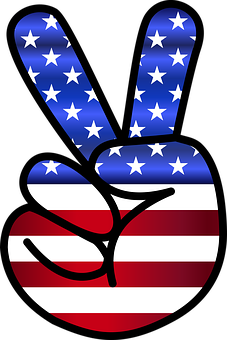 Calgary, Alberta
November 17, 2017 1:53pm CST
I would like to begin my post by saying - "I am not an American citizen, I am Canadian!" But I find American politics more interesting, amusing, and entertaining than Canadian politics. Canadian politics is boring. I presume some people would say - "Since you are not an American, you have no business talking about American politics!" That is rude. Well, that may be true; that is why I don't have anything to say against President Trump and losing candidate, Mrs. Hillary Clinton. I am just bringing this topic out for discussion here in myLot. Anyway, let me go back to the topic of my post. Here are what I believe the reasons why they hate President Trump: 1. He could not hold his mouth shut - - He fights back. 2. He is super rich - a billionaire. 3. He is not a traditional politician yet he beat 'em all including Hillary. 4. His unique hairstyle and orange complexion. Why do many myLoters like President Trump? Here are what I believe the reasons: 1. He is against illegal immigration including DACA. 2. O, they could not wait to see a beautiful border wall. 3. His "America First" stance. 4. His wonderful tax plan. 5. Tough vetting on refugees from Muslim countries. 6. the last (and the least) - - He got a beautiful and sexy wife. Anyway, I expect Trump-haters to disagree to the highest degree. But, hey, folks, we all live in a democratic society! We are free to say what is in our minds as long as it does not provoke world war 3! Right? Have a wonderful day! (Image from Pixabay)
9 responses

• Brussels, Belgium
17 Nov
I think the list why people dislike him goes on. Some accuse him of being influenced by Russia's Putin. An average US citizen would find that very offensive. I think he is controversial and he lacks style every president and diplomat should have.


• Calgary, Alberta
17 Nov
@MALUSE
These are the reasons why I believe many hate him and lots like him.

• United States
26 Nov
@antonbunot
Many more hate him than like him. In fact, even among his supporters it's rare to hear someone say they "like" him. He's not a likable person at all.

• United States
17 Nov
It isn't because "he can't hold his mouth shut". It is the stupid stuff that falls out of it at times and the fact he is a Bigot with a capital "B" whose Mama shoulda named him Richard 'cause he's a real d**k.

• East Tawas, Michigan
17 Nov
@JolietJake
And I second the motion! He needs to be replaced, as the leader of anything!

• Calgary, Alberta
17 Nov
@JolietJake
LOL

. . I wonder why no Trump supporters are commenting! I met some of them here. Maybe they are just taking their time . . . to shoot back.


• Calgary, Alberta
17 Nov
@kobesbuddy
3 more years . . . I am sure 2020 will be the hottest presidential election. I am guessing Maxine Waters will run.



• Switzerland
18 Nov
He surely resuscitated racism in the United States, as bad as it has never been. I have seen the Asian people living in Los Angeles insulted in the metro and in the streets, simply because they have an Asian look, even if they were born in the United States. Would you like if this happened in Canada? How much do you look "Canadian".?

• Calgary, Alberta
18 Nov
@LadyDuck
Well, in my 26 years in Canada I have never experienced being insulted because of how I look. I worked for 11 years in an American company and I was never insulted by white people . . . It was a black guy who insulted me for being short. I was tempted to get even - - - Thank Heavens my self-control prevailed. That guy looks like Patrick Ewing (ex-NBA player)

• Switzerland
18 Nov
@antonbunot
Well, now in Los Angeles are those who look like Japanese, Korean or Chinese who are insulted. I have seen a shocking video, it was in the news. I salute the self-control of the Asian guy (born in Los Angeles). The white man even hit his face with a slap and he was calling names. This also never happened before the Trump era. You harvest what you seed, he seeded hate.

• Calgary, Alberta
19 Nov
@LadyDuck
Discrimination and racism in the USA have never "slow down" . . . Even before Trump, discrimination and racism are rampant. Even here in Canada, discrimination and racism exist!


• United States
17 Nov
thank you for the entertainment. No comment on this.Did not want to get arrested









• Calgary, Alberta
18 Nov
@amadeo
. . . And thank you for figuring out that this is just an entertainment discussion . . . This is wrestlemania not UFC!

But some started attacking me right away!

. . Now Trump supporters got intimidated to comment.


• United States
18 Nov
@antonbunot
there is always someone attacking.But do not fret.

• United States
26 Nov
@antonbunot
Of course it's an entertainment discussion which is as it should be. Trump himself, however, is NOT entertaining. The American people are NOT just characters in a stupid reality show. If this were a fictional movie we were living in it would be amusing, quite far-fetched and beyond belief but amusing but since it's what we here in the states have to live with...not so much.

• Staten Island, New York
17 Nov
There are a lot of people in the US that hate Trump. I hate it when these people keep saying nasty things about the president on a regular basis. And when I constantly see it on my newsfeed from people I am "friends" with I am tempted to "unfriend" them on FB. So far, I have not, but am itching to do it. There is nothing wrong with disagreeing with some of the things that he does or did but that doesn't mean people have to keep bad mouthing him all the time just because they don't agree with him or the stuff he does.

• Calgary, Alberta
18 Nov
@lovebuglena
I hope Trump-haters above respond to your nice comment. Some commenters above are nasty. They remind me of those CNN people.


• United States
26 Nov
Lena, with all due respect I'm not a hater, I'm not a nasty person at all, but I won't deny that I absolutely hate Trump. If you've noticed he's the one who bad-mouths just about everybody in the most nasty, childish ways. The only ones he doesn't seem to have any problems with are Vladimir Putin and a few of the other worst dictators in the world and accused child molester Roy Moore. I'm trying to say I'm sorry if it offends you but seriously most of us who say "nasty things" about Trump are only doing so because that's how he treats everyone else and would definitely treat us if he met us in person.

• Calgary, Alberta
27 Nov
@anniepa
Whether you like him or not, you have to accept it, he is the duly elected president of the USA! And accept it that your candidate, Hillary, lost . . and even his book - WHAPPENED - could not change what happened to her - she lost because Trump made that happened. Period!







• Calgary, Alberta
18 Nov
@db20747
I like your comment. You figured out right away that this discussion is laced with humor. There are some commenters though whose blood pressure shot up right away after reading my post . . .



• Calgary, Alberta
17 Nov
@Kandae11
American politics is entertaining and crazy . . . I love it. Hey, (whispering) this is just for discussion.


• Philippines
18 Nov
thanks kabsat for making a discussion like this that i have no interest to comment on, except that you are so into this man who, i can just remember, is he saying YOU'RE FIRED!.

• Calgary, Alberta
18 Nov
@ridingbet
. . . LOL! Next discussion will be about Prez DU30! You will have no excuse not to comment.


• Philippines
21 Nov
@antonbunot
heheh! i would rather keep my fingers off the keyboard if the next discussion is our president here. i do not want to gather many animosities here, kabsat

• United States
26 Nov
@antonbunot
I suppose you admire him too, right? So what if he's had thousands of people killed...