November Ipsy Subscription Review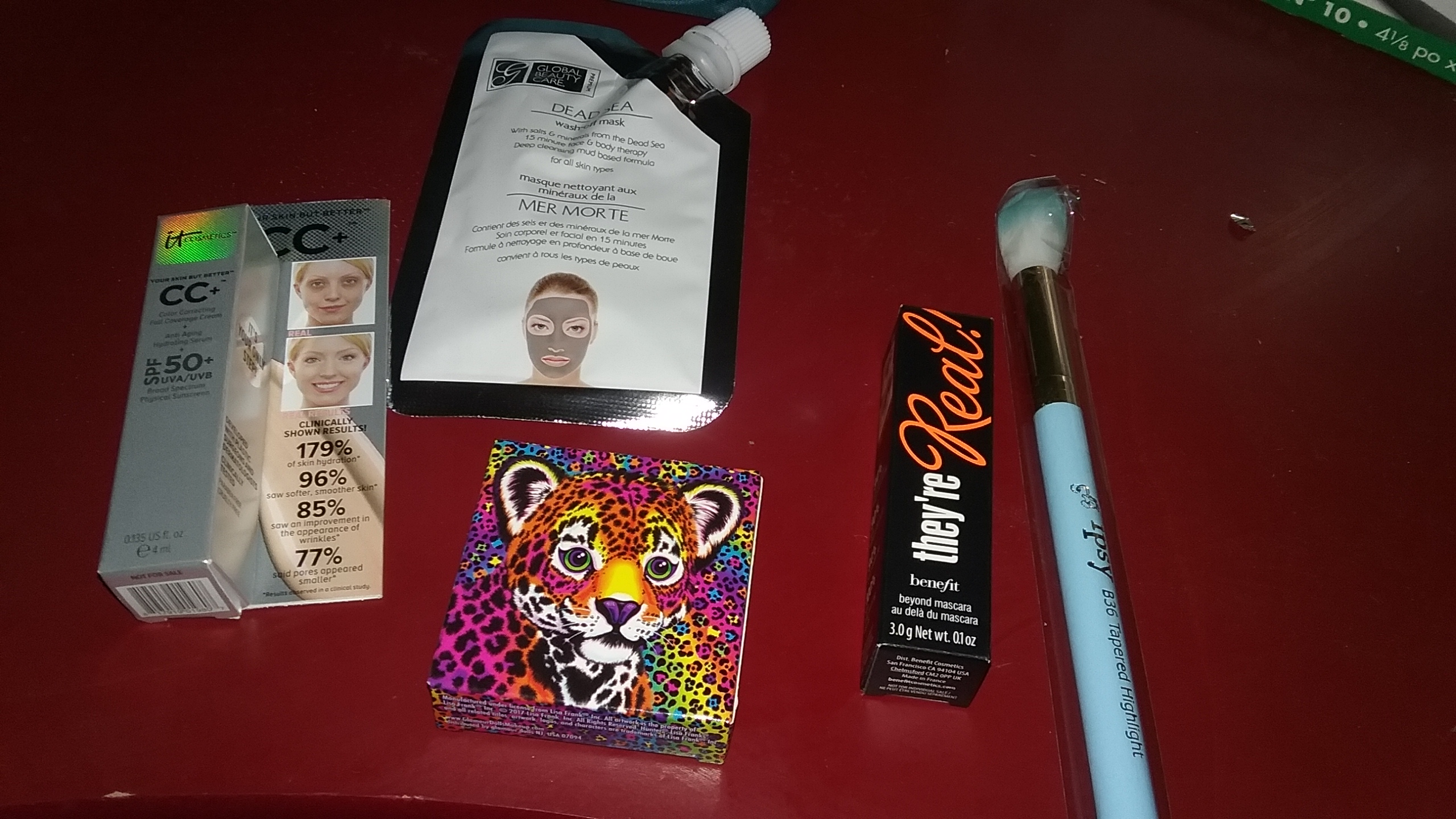 United States
November 18, 2017 2:11pm CST
I told myself I would downsize and get rid of one of these beauty/makeup subscription boxes but have yet to do so. Mainly because both Ipsy and BirchBox are awesome! $10 a piece and they come monthly. A nice way to reward yourself (for what, I have no idea). This months Ipsy came with the following 5 items: -1 Lisa Frank bronzer (I had no idea Lisa Frank made makeup, thought it was mainly just arts and crafts items...) -1 makeup brush (great since my old one could probably be replaced) -1 mascara *yay* -1 dead sea skin mask - i love these but have too many. Will probably incorporate it into a Christmas gift -1 CC cream. I still dont really know the difference between this, BB cream and foundation. So i use them all like foundation. Overall a good month where everything will be put to use. Have you gotten any cool mail lately? Hope everyone is having a great saturday!
8 responses

• Genova, Italy
18 Nov 17
All this stuff for $10? I'd say a good deal for you! Are you agree?

• Genova, Italy
19 Nov 17
@maezee
Saturday for me has already passed. Right now it is already on Sunday, (10.05am). I hope both of you and me, we will spend a good Sunday!


• Defuniak Springs, Florida
18 Nov 17
When did Lisa Frank start making makeup?

• Philippines
19 Nov 17
Grats on getting a good deal. No cool mail for me but I have a package for pick up in the post office. Will get it by Monday.

• Waikoloa, Hawaii
20 Nov 17

• Wausau, Wisconsin
19 Nov 17

• Banks, Oregon
19 Nov 17
Glad you are enjoying the make up boxes.

• Malaysia
18 Nov 17
Wow, so, how many more will you be getting this month?