Positive News: Senior Spotlight- Anna Pivano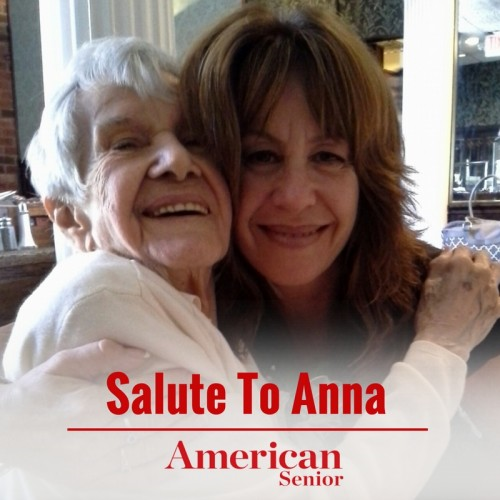 November 18, 2017 3:33pm CST
Would I like to have the drive, energy, and lust for life that Anna Pivano, of Jackson, New Jersey (USA) has as a senior. Ms. Pivano, 90 years young, was recently nominated as senior of the week by the listeners of NJ 101.5 radio. Anna, not only is a very strong and independent individual, she really is a loving soul who donates her time to help those in need. In a few words, she really cares about people and it shows. After losing her husband to a devastating illness, she threw herself into volunteering at a soup kitchen, even cooking huge pots of soup and baked goods and bringing them there to serve to the needy. And as if that weren't enough, she also lent her time to Kimball Hospital's thrift shop as a volunteer. What a wonderful story of someone who overcame her grief of losing a loved one to help those less fortunate. She is very much an inspiration to her friends and neighbors. Living alone, working for free, and spreading her good cheer to others is rather impressive for anyone, let alone for someone in their Golden Years. For her selfless charitable work Ms. Pivano definitely deserves this honor, especially in a world where many put their own needs first. Thank you Anna, well done, we are truely blessed to have you! Source- NJ 101.5 Picture- Cally Pivano/credit NJ 101.5
6 responses

• Bunbury, Australia
19 Nov
It s great that Anna has been recognised for her good works. A lovely good-news story and thanks for sharing it.

• Boise, Idaho
19 Nov
Yes, thank you Anna. What a story!

•
21 Nov
It is nice to hear about these kinds of people. It gives us hope that most people are goodhearted. They should devote more news to people who do good in this world. Appreciate the feedback "delirious."

• Boise, Idaho
21 Nov

• United States
19 Nov
God bless her and you for sharing this


•
21 Nov
Seems like a wonderful lady with loads of energy who really loves people.

• United States
18 Nov
That is one wonderful lady!

•
21 Nov
So nice to know there are people who give of themselves like that Andria. Such a heartwarming story!