Thanksgiving-Religious Origins or Not?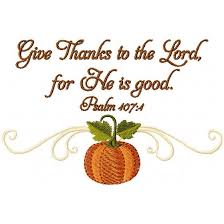 November 19, 2017 1:33am CST
Here in America, through the re-writing of American history, there has been the drive to remove all religious aspects from our history. There has been a smear campaign on the Founding Fathers. There has been a demonizing of Christianity. Now let me preface the rest of this post by stating, I know there are hypocrites, I know there are posers, and I know there is manipulation through religion. But that is not indicative of all of us. It does not change the fact there there were sincerely, godly Founders and true believers among the settlers of this country. So, was the first Thanksgiving a religious celebration or a secular commemoration? There are two recorded accounts of the Thanksgiving feast between the Pilgrims and the Indians. William Bradford's account gives no details about the why, just the when and what. Edward Winslow's account, however, made several references to God's provisions and blessings. (Winslow, 1621). The impact of the Pilgrim's faith, on that first Thanksgiving, can not be denied. Now whether one wants to incorporate faith into their Thanksgiving celebration, or not, is entirely up to them. That is one of the beauties of our great nation. We have freedom of religion and can celebrate the holiday with a spiritual focus or a secular. And for that, we can all agree to be thankful.
8 responses

• United States
19 Nov
Just pointing out, giving thanks to G doesn't make something 'religious'. Lots of people pray before every meal...that doesn't make the meal a religious event. So no, I wouldn't say it has 'religious origins'.

•
19 Nov
I think this is true in every area of life. We have nasty rappers, musicians, and actors getting up receiving awards at these award shows and they thank God all the time, when God had absolutely nothing to do with their choice of entertaining, nor is He pleased with it. So, I agree with your premise. However, taking into consideration the faith and lifestyle of the Pilgrims, I believe it did have religious origins. Now that doesn't mean it was a faith thing for everyone else, but for those who drew up the Mayflower Compact and came her for religious freedom, they gave it religious roots. This is one of those topics where people will have to agree to disagree.

• United States
19 Nov
@gnatsmom
True, we'll have to agree to disagree.

• United Kingdom
20 Nov
At the time, Christianity/God/religion was, I would presume, an integral part of life for the Founding Fathers. It may have been a religious celebration, or it may have been simply a celebration which incorporated the beliefs of those celebrating it.



• Roseburg, Oregon
19 Nov
I think Thanksgiving was a great tradition that only the ones that were there will know what really happened way back than.

•
19 Nov
Yes and we can glean some insights by reading their writings.

• United States
21 Nov
I don't think it was a celebration done from past religious holidays. It was an attempt at peace and good will; but like all things at that time they did have a strong sense of certain religious tasks that were also completed as part of everyday life.

•
20 Nov
The Philippines is a very religion oriented country but we don't have a thanksgiving holiday.

• Waikoloa, Hawaii
19 Nov
maybe its religous cause colonizer bought that belief in usa??