what is this site about again?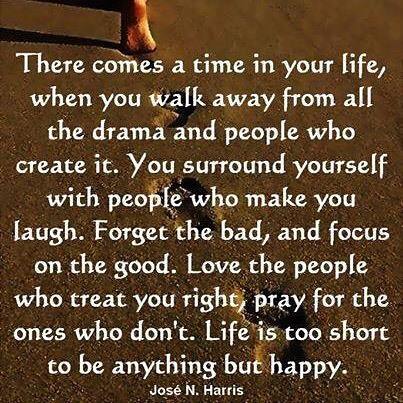 Greencastle, Indiana
November 19, 2017 8:41am CST
Not to sound stupid or whatever but either I have the whole concept wrong or I missed something in the mix but I thought this was a site where you could share things with others on here or did I get that wrong? can U tell me? The reason why I ask cause I'm having a little bit of a misunderstanding with a person that has me wondering is it me that has things confused or the other person,

maybe the person is having a bad day or something. But if you could help me understand what this site is about maybe we could help others understand too cause as I see it, I'm seen as being judgemental & if you got the comment I did you'd feel the way I do. If you see me judgemental then I'm sorry I don't mean to be by no means maybe it's just the way I say things that make others feel that I'm judgemental I'm sorry but there's no sense in being rude about it is it?

Everyone here does it. Myself included. Even those who say they don't. And especially those who 'shouldn't' because of being a certain religion. See it here...
9 responses

• United States
19 Nov
I don't think you are judgmental, you just give your opinion on things. With that said, I have seen some on here who are very judgmental and put others down when they are disagreed with even in a nice way.

• Greencastle, Indiana
19 Nov
@Susan2015
thank you, I thought I was in the wrong place or missed something, I try to be a respectful person to everyone.


• Greencastle, Indiana
19 Nov
@pgntwo
I know that's right but if your in a bad mood this is not the place to take it out on other people just don't attack people cause others are attacking you for whatever reason.

• Tripoli, Libya
19 Nov
@sugartoes
Oh, I agree, 100%

Equally, if I get a growl from one of my kids, especially the older daughter, I usually take a step back and leave it a while... half of the knack is recognizing and avoiding a scene. It takes two to argue - and if someone persists in doing it, well, you'll get them in the long grass eventually


XTC - Skylarking 30th Anniversary Edition (cd/blu-ray) Skylarking is the fourth and perhaps most anticipated release in a series of expanded XTC album reissu...

• Greencastle, Indiana
19 Nov
@pgntwo
I rather not argue it's not my nature to argue IF I can avoid it at all cost, cause I know what happens if I don't & I just rather walk away & let it be is my best method.


• United States
19 Nov
To be honest I would have tried to be sure that was me first. I am hoping it's not but the rudeness from you I have never seen. To be honest I think you might be a little too honest for some people. And that is one of the things I respect about you. I think it could be a good day in the end. I am hoping that we all can be open and live good

• Greencastle, Indiana
19 Nov
@sharon6345

thank you, I don't try to be rude with anyone I try to either help them or share things that they MIGHT like but to downright be rude to someone that's just not right & I WILL stand my ground or step in.

• United States
19 Nov
@sugartoes
Your welcome my dear. I hope you will see soon that is was not what you thought. take care.

• Greencastle, Indiana
19 Nov
@sharon6345
well if it wasn't then what do you call this that she left me? "It's not your business as to if someone does or doesn't do leftovers or why they don't" that was why I felt attacked, wouldn't you?


• United States
19 Nov
@sugartoes
I have not sensed you as a judge mental person. That said I have sensed that sometimes you don't agree with others and that is healthy!

• Canada
19 Nov
Hello Bernie nice to see you around hope you aren't mad at me or anything? Judge mental person is that like a female version of Judge Roy Beany or Judge Judy There might be an opportunity for creating a good quote today like to disagree is to...

90 quotes have been tagged as disagreement: S.G. Tallentyre: 'I disapprove of what you say, but I will defend to the death your right to say it.', George...

• United States
19 Nov
@Bluedoll
Nope not mad at you. Judgmental is more like the Grinch or Ebeneezer Scrooge!

• Greencastle, Indiana
19 Nov
@Berniezeitler
I try to be nice & respectful of people & yes I do speak my mind & upfront with people but I don't attack them like some have done to me on here & I'm not going to just let it slide likes it's o.k to do when I'm not the enemy.


• Canada
19 Nov
I think we are not out in left field. We aren't talking about veggies or fallen fruit or newcomers to wondertopia. What could happen though is to go back to the original thing where ever it is because that is what everyone doesn't do here and then see if that was wrong, right, bad, good or judgemental instead of bouncing around the room a thousand times. But if doing that won't work then yeah the only thing left is to walk away.

• Greencastle, Indiana
19 Nov
@Bluedoll
I always recheck the comment that I left or the other person left cause we all forget who said what & it's only normal cause you don't want to say the wrong thing, & when I got what I got out of the blue I was like where did THAT come from? I make sure I don't say the wrong thing at the wrong time to the wrong person on here so I don't offend anyone, cause that's just not my style towards people, I respect others as much as I can till they attack me for no reason just for asking or saying something.

• United States
21 Nov
Nah I think you have it right, this is a place to share thoughts, ideas, days and yes even feelings on things. I have never seen you be rude. I know you are straight forward and that doesn't bother me as I am too. To the point I have typed something up and then had to delete it as I knew it was kinda harsh, even it is what I thought or felt. As I have been told I can come off as harsh at times, I try not to but stupidity or other things just get me!

• Greencastle, Indiana
21 Nov
@Ithink
thank you, I didn't think I had it wrong, but sometimes people think they can be rude at the get-go when they have no reason to.

• United States
22 Nov
@sugartoes
Well I can say I'm with you on the waste of food! Who can afford that! lol

• Greencastle, Indiana
22 Nov
@Ithink
I know I sure can't, when we're at a restaurant & see people waste the food on their plates it just kills me.



• Bangalore, India
1 Jul
This a site to interact, make friends, to share our opinions, thoughts and feelings. Differences are ought to happen. But we should not turn rude and nasty. One has to be respectful to others even if there is a difference of opinion.

• Greencastle, Indiana
1 Jul
@arunima25

thank you for clearing that up fopr me cause that's just what I thought it was about too.

• Greencastle, Indiana
1 Jul
@arunima25
well so far things have been going good since this post was done.


• Philippines
13 Dec
As one of the 25 ways, 25 days of the Church Christmas activities to #LightTheWorld", the 6th of December is inspired by this thing you have written. "Judge not that ye be not judged" (Matthew 7:1). This could be done by being a friend to somebody who is different.

This is about the greatest challenges among Christians or non-Christians if they have the desire to do these things. This is about the '25 Ways, 25 Days'. I...

• Greencastle, Indiana
13 Dec
@dodoazo
I try not judge people BUT SOMETIMES there's comes those time where you just can't help it cause of the things they do or say you know what I mean?

• Philippines
13 Dec
@sugartoes
I understand. I know it is too difficult but it is possible if we are justing willing to hunble ourselves and follow what Jesus told us about it. Recently I have posted about peace. How do you define peace by yourself?

Since the birth of Jesus, peace and goodwill toward me is the controversial universal theme ever known to mankind. We are now two thousand seventeen since Jesus...

• Greencastle, Indiana
13 Dec
@dodoazo
how do I keep peace in my life? that's easy to answer I don't be around anyone & stay in my cabin as long as I can & do what I want & need to do & that's working online & do my puzzles.


• Daytona Beach, Florida
19 Nov
A site where we discuss, interact and comment between each other.. Certainly not about being rude or attacking each other. You are totally right in your thoughts.

• Greencastle, Indiana
19 Nov