Trip to NYC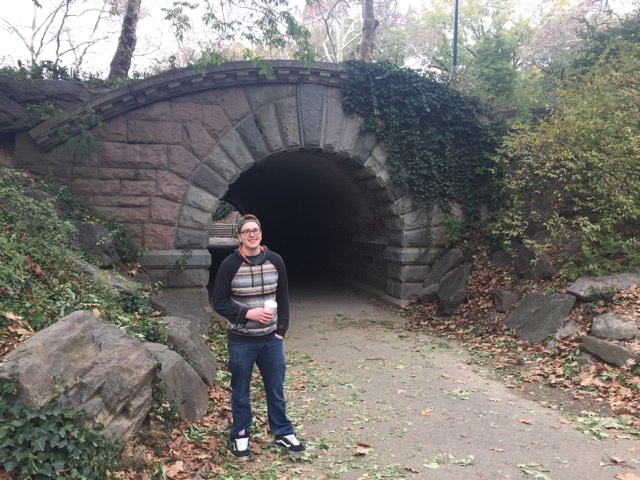 United States
November 19, 2017 10:46am CST
So I went on a trip to New york city over the weekend which was pretty fun. Personally, I would never want to live there because there are WAY too many people. The traffic would probably make me explode too. But It was an eventful day as I got to visit my friend who lives there. I got to see central park (in the photo), which is the spot the pigeon lady was in the movie "Home Alone." From there I took the subway and went to try Korean food for the first time which was pretty good. Then we went to an Irish pub for a couple of beers. After that we went to an art museum for a little bit, and out to get pizza . The worst part of the night was that it was cold and started raining, we couldn't find the bus anywhere so we were walking through crowds of thousands of people in the rain trying to find this bus for about an hour. (The driver gave us the wrong location to be picked up from). Overall it was a lot of fun! Did any of you go on any weekend getaways recently?
7 responses

• Italy
19 Nov
Wow, sounds like great time, and nice adventures.

Here same usual boring stuff, as I don't plan to travel alone, I'm waiting for someone to invite me.


• United States
20 Nov
I'd invite you! But somehow I highly doubt you would follow through to travel all the way here...


• Italy
20 Nov
@Mr_Anomaly
It would be fair if we met halfway.

Yes, I mean in the middle of the ocean.


• United States
20 Nov
@sabtraversa
hmmm maybe on an island!



• Malaysia
20 Nov
Is that the same spot Jodie Foster was walking with the boyfriend in the movie The Brave One? It was set in NYC if I'm not mistaken. Glad you had a fun trip! No weekend getaway recently for me, it rained here all weekend.

• United States
21 Nov
Yes I think this was also the spot for that movie too... I'm not 100% sure though... but the tunnel sure looks like the one from that movie

• Malaysia
21 Nov
@Mr_Anomaly
Yeah that's what I thought. It just looks familiar.

• United States
20 Nov
I always wanted to visit NYC when I was younger...now I doubt I would enjoy it, as I don't like crowds. I'm turning into one of those people who hates leaving her hometown...and I never wanted to be one of those people!

• United States
21 Nov
People and crowds certainly are a pain, but I managed to deal with it for a day. The toughest part was taking a crowded subway when I wasn't accustomed to being that close to strangers.

• United States
21 Nov

• United States
19 Nov
We would love to visit NY someday - going to the city would be a must-do for the experience

. I thought this photo spot looked familiar

. We haven't gone on a "getaway" in a while - maybe during the winter holiday - but we did have Korean bbq a week ago

!

• United States
19 Nov
It's neat there, I definitely had fun! The food was good, I got spicy chicken which was really good (I like spicy and sweet).

• United States
20 Nov
@Mr_Anomaly
I'd love to see the artsy side of New York . . . surely a different air from Los Angeles. Table top bbq dinners are popular here for Korean food - so we had that. Beef and chicken with all the pickled vegetables on the side (do you like kim chee?).

• United States
19 Nov
I think it was nice that you got to see it. I would like to ow were you there in the day time. It's the most wonderful place at night But you won't find parking though. There is so much going on you would be busy.

• United States
19 Nov
Do you live there? I was there during the night too.. all the lights were beautiful... but way to many people to push through to get around haha. I enjoyed it though, was a nice getaway.


• United States
5 Dec
New York is a great place to visit and yes I have lived there periodically, both city and up in the Catskills, but surely as you say with so many throngs of people, I would not opt for living there permanently again . . . well at least not permanently in the cities . . . Did go and visit a family relative in Buffalo around the middle of September but have not been back yet

• Calgary, Alberta
22 Nov
O, I would love to visit New York City. Last May, my wife and I were in Las Vegas for a second honeymoon after 30 years. Thank heavens no shooting incident happened. I heard New York is a beautiful city . . . but I am not that interested to see its beauty . . I am more interested to see beautiful and sexy Melania, wife of President Donald Trump.