Bara - Concept art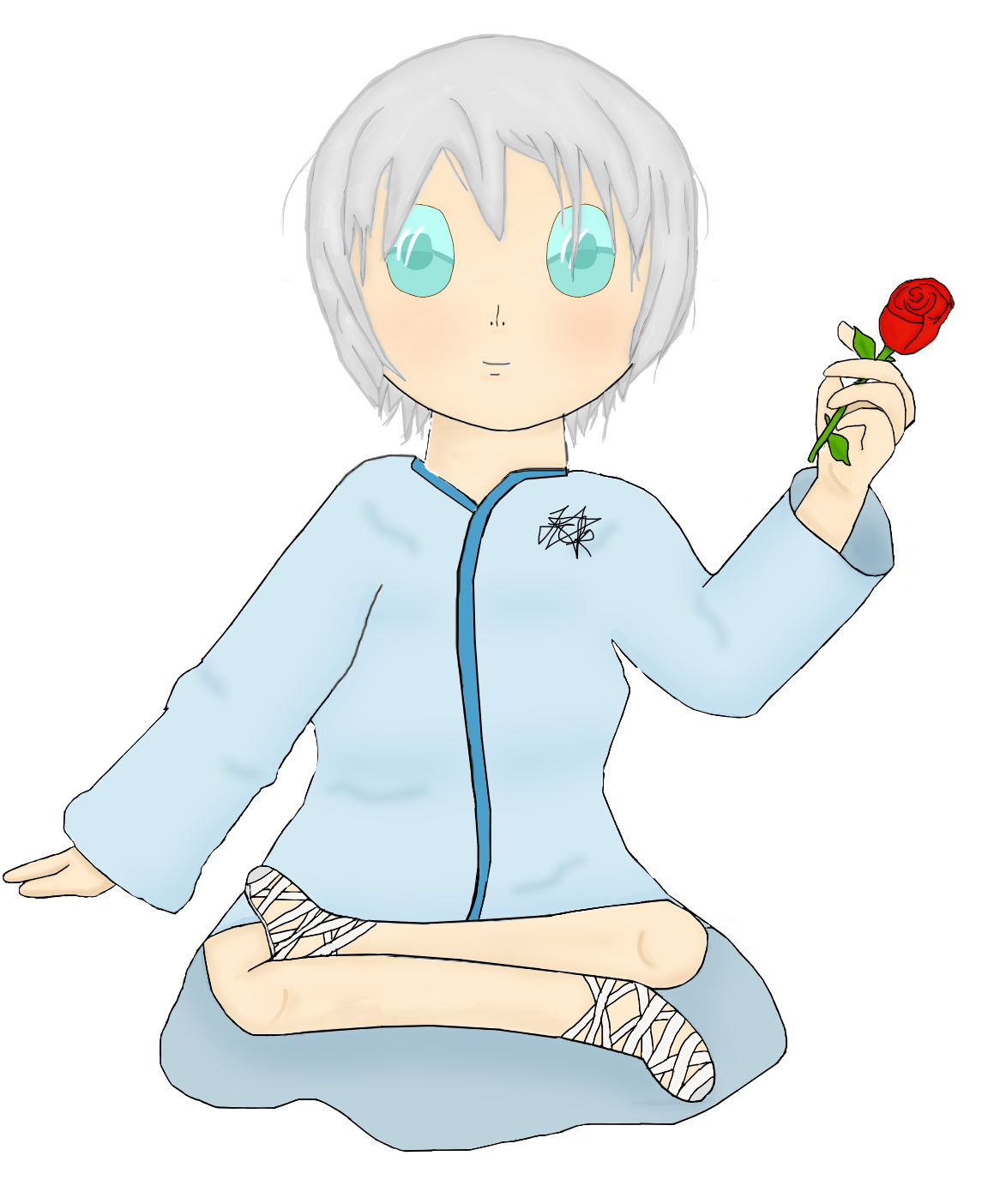 Peoria, Arizona
November 19, 2017 8:10pm CST
This is Bara, my pretty little girl, Bara. If you don't know, I am working on a graphic novel called "Choco Ichigo" that is about 4 girls who turn into dolls with magical powers! This is one of the 4 dolls that I have done. Her name is Bara, in her human form she is Yuuki! Bara has the ability to manifest any kind of flower, her specialty is roses. So she has a little rose in her hand. I was haven't such a hard time what I wanted to do with her eyes and clothing, I didn't know what color to do. Back when I was 14, her reference image that I found on Google was an anime girl with white hair and red eyes. That is so common in anime and manga though, so I wanted something different! So I went with a miny ice blue and I think it works so well with her. It makes her gentle and beautiful just how she is meant to be. Yuuki is actually portrayed as the most beautiful out of the group, she is rich and calm and very smart. So I kind of wanted to give that effect with Bara as well! And with the clothing, I wanted kind of flowy magical kind of look to her, making it more dramatic because she is the serious one out of all of them. I don't know, I just went all over the place. I know I will be doing touch-ups to her clothing. She will still have a robe, but you know, this was the first try! This is always the first drawing I have done that was done completely on my new drawing tablet! Ahh! I love using it so much! I feel so free and able to just sketch and get into tiny areas better. I'm so happy.
8 responses

• Ponce De Leon, Florida
20 Nov

• China
20 Nov
Let me guess,you mentioned that you bought a drawing tablet,is this your masterpiece in that tablet?:)

• Peoria, Arizona
20 Nov
Yes haha I believed I mentioned that in the post, this was my first drawing with my drawing tablet

• Peoria, Arizona
26 Nov
@RodrickH
I do, that is what the drawing tablet has with it.

• Indonesia
20 Nov
You really are gifted for that. When I was a kid, I used to draw lots of pictures. My elder daughter when she was a kid also did the same.

• Peoria, Arizona
20 Nov
I love drawing, and I'm trying to make a graphic novel so I must love drawing haha

• Peoria, Arizona
25 Nov
@yanzalong
More importantly, it will be my career.

• Malaysia
20 Nov
You're really talented at drawing. I could see the drawing was inspired from anime characters.

• Peoria, Arizona
26 Nov
Thank you very much, yes my style is very much inspired by Japanese Anime, I just put my own twist to it.

• United States
20 Nov
She is awesome and you are very talented.

• Peoria, Arizona
20 Nov
Thank you so much! I have many more things to draw!

• Roseburg, Oregon
20 Nov
I really like what you drew. It is really neat. Thanks for sharing.

• Peoria, Arizona
20 Nov
Thank you! I love sharing my progress with everyone!

• Canada
20 Nov
Wow i love it. You did a great job on her.

• Peoria, Arizona
20 Nov