Snakes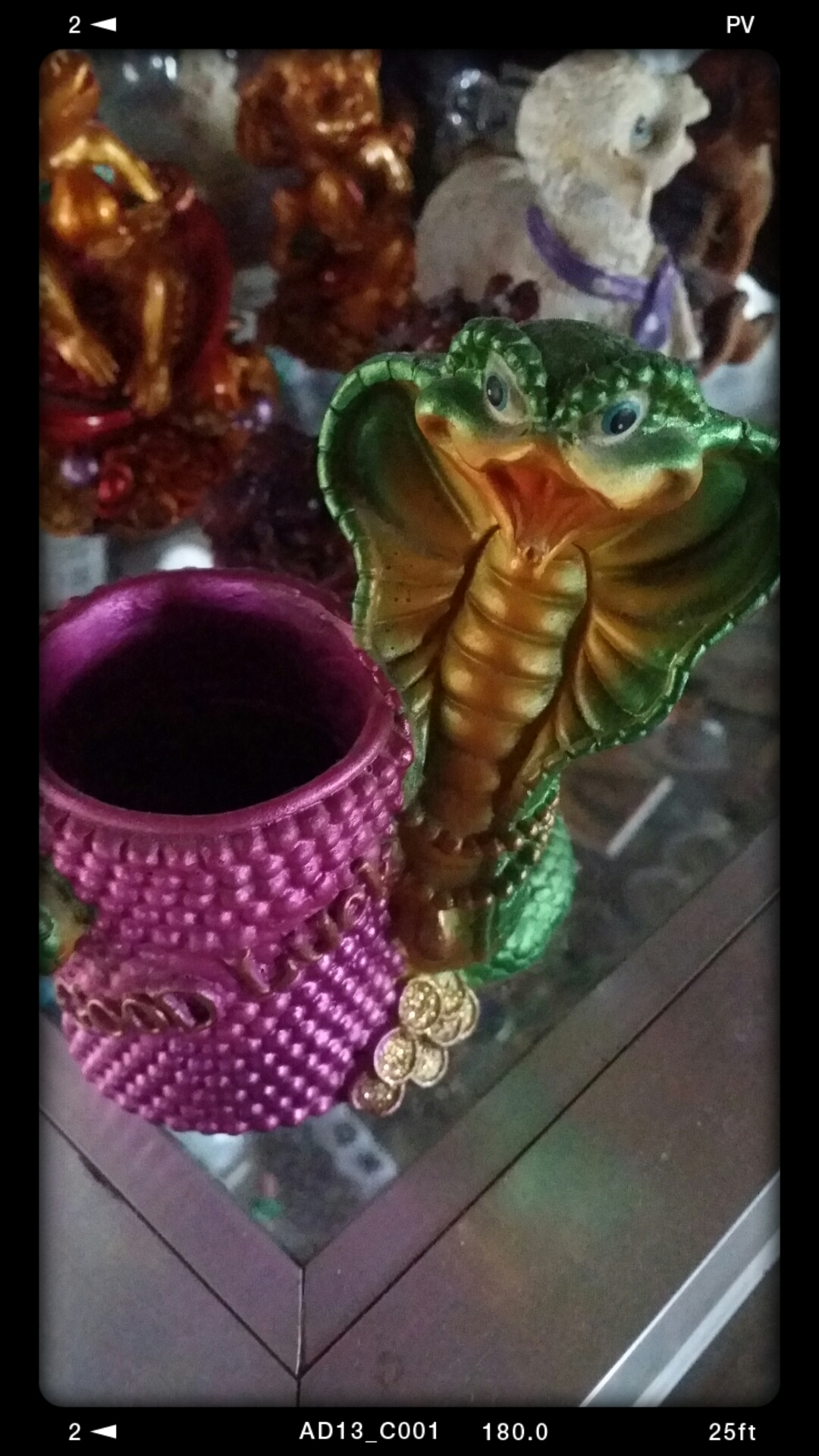 Philippines
November 19, 2017 10:03pm CST
My sister cautioned us about being careful when we wash our hands in the kitchen lavatory. It is because yesterday she saw and killed a big centipede about 4 inches long. Because of that, it registered in my subconscious mind about the lavatory. (I am not scared of centipedes or snakes but only earthworms). So when I had my sound sleep last night, I had the dream of seeing many newborn black snakes in our kitchen sink. I touched them because I thought they were just black strands of fine rope, but they moved and some even climbed up my left arm. It was not a nightmare, but I felt uneasy with it. The newborn snakes did not bite me in my dream. I felt ticklish with their slithering movements. Then I woke up; it was just another dream. Several minutes ago, I recalled my dream and narrated it to my son and sister. I also checked on Google what the black snakes in a dream means. Do you want to know about the meaning of your dreams?
10 responses

• Philippines
20 Nov
Yeah, I want to know the meaning of your dream. Oh I remember there's gecko in the house, my kids are so afraid when it make sounds.

• Philippines
21 Nov
the lizard has the most not scary sound and when it sounds, like the tail moving to and fro, it means you will have a visitor, especially if the lizard is at the top of your front door. tsk tsk tsk tsk. hahaha!

• Philippines
21 Nov
@ha
ha, yeah this is also our superstitious belief.

• Philippines
22 Nov
@ilocosboy
just like the lizard always wiggling its tail, and the package arrived yesterday.


• China
20 Nov
I am really afraid of snakes.

• Philippines
21 Nov
i think many of us are afraid of snakes, but not me. i am more scared of earthworms.

• Philippines
22 Nov


• Philippines
23 Nov
i have no problem at all, but i had a misunderstanding with my sister the night when i arrived home from our get-together.


• Philippines
23 Nov
we have some beliefs here, and i sometimes apply them once i am awake.

• Philippines
21 Nov
I always check the meaning of my dreams if I can remember these.

• United States
20 Nov
I have only had one dream about a snake and it did not turn out pleasant. I woke up and could not go back to sleep.

• Philippines
21 Nov
really? so, did you try to find out what the meaning of the snake in your dream meant?

• Malaysia
20 Nov
Some dreams do make me wonder but I usually don't think about them too much and never tried to find out their meaning.

• Philippines
21 Nov
that is good. i think dreams are the fragments of our subconscious minds-those things that we hope to be, do, or achieve.


• East Tawas, Michigan
20 Nov
I've had some of my dreams interpreted and it did make a lot of sense:)

• Philippines
21 Nov
i believe so too. some look so real that i think i am not dreaming at all.

• East Tawas, Michigan
21 Nov

• Philippines
22 Nov
@kobesbuddy
like my dream, i felt the slithering movement in my arm.


•
20 Nov
Did they say that dreaming of snakes = your subconscious mind is wary of some of your coworkers or friends, acquaintances, relatives etc ?

• Philippines
21 Nov
i think yes. it can be misfortunes too. i don't know if i might have disagreement with the colleague who is condescending, but i am keeping my distance from her, because when i am annoyed, i show my real self and that is no sugar-coating of emotions.