How Mischievous Is Your Cat?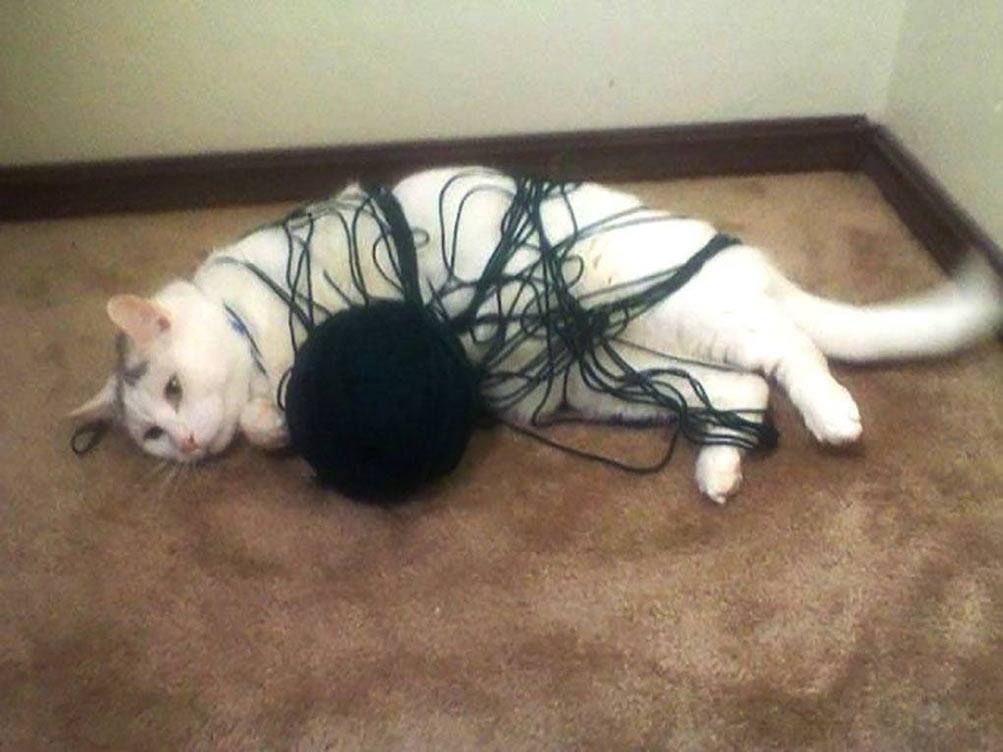 6 responses


• Bunbury, Australia
20 Nov
This is a great photo. Our cats were never much trouble although one did bring in a live bird once and let it go in the house. That was a bit interesting for a while.


•
6 Dec
Thank heavens my cat is ok. She likes to jump down on things or the places and she cannot get up so have to find a way to get her upstairs.

•
8 Dec
@Luap1050
Good one Derrick. I love the cat in the picture.


• India
29 Nov
My cat has not gotten into trouble yet, though there are naughty.

• El Paso, Texas
23 Nov
I have been fortunate, my kitty has been healthy for the past 11 years and rarely causes any trouble.

• Roseburg, Oregon
20 Nov
One cat had thread wrapped around him and could not move. Another got stuck behind the fridge.