Fire! Fire! Fire!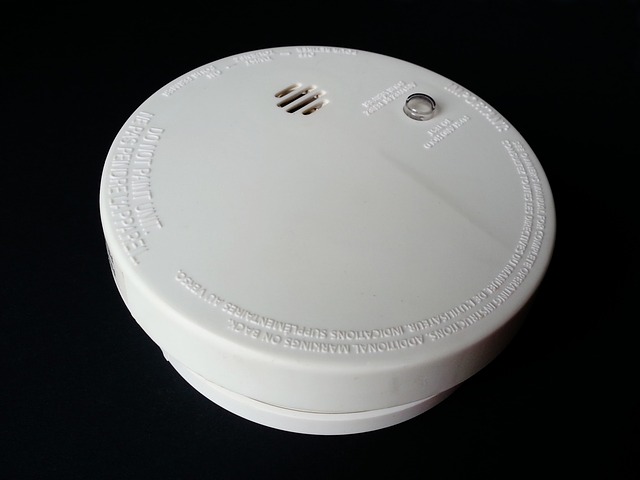 United States
November 20, 2017 10:02pm CST
I am home and decided to clean my oven (self-cleaning), so I turned it on, just as it is designed to do. A half hour later, my smoke alarms--one in the hallway downstairs, and one in upstairs in the landing, nearly directly above the lower--both went off with its screeching sound. It is accompanied by a woman's voice shrieking, "Fire! Fire! Fire!" My oven is not extremely dirty, but I wanted to clean it before doing any cooking on Thursday. In fact, there were only a couple of spots that I did not want to use chemicals to clean it. Instead, I had to discontinue the process. I also opened my front and back doors, turned on all the exhaust fans in the bathrooms and oven hood, and fanned furiously at the lower alarm to try to disperse whatever "smoke" there seems to have been. I remember when I lived in an apartment, and every time I would try to roast something or cook bacon on the stove, it would set off the smoke alarms. I do not understand why a high-heat self-cleaning oven will set off these types of alarms. It does not seem quite the way things should work. Have you ever had this happen when you are cooking or using the oven?
9 responses

• Anniston, Alabama
21 Nov
Yes, yes and yes! In all the other houses this happened, not this one but I also have very high ceilings.

• United States
21 Nov
I hate it, because there's nothing that can be done to unplug these hard wire in my unit.

• United States
21 Nov
That's a pain. I have had that happen before. But I couldn't get it to stop going off so after ten minutes of it I beat the thing off the celing. I rent, but they put a new smoke alarm in anyway. That stupid thing apparently malfunctioned on the previous tenant too. I'm glad it was a false alarm you!

• United States
21 Nov
These are hard-wired, so they seem more sensitive, but I don't remember. I have cleaned my oven before and it didn't go off, so I am not sure what happened tonight.


• United States
21 Nov
I had smoke alarms that were so sensitive that when using the toaster it would set them off! Sometimes they would go off in the middle of the night. Humidity and dust can cause them to go off too. Not fun to wake from a sound sleep to hear that! We disconnected them because they were hardwired and that was the only way to stop them. We did purchase battery operated ones and they did the trick. I have never used the self-cleaning feature on my oven. I would rather use elbow grease and a SOS pad.

• United States
21 Nov
Well, SOS/Brillo works. I just hate to get on my knees ... I can't get up easily. *rme*

• United States
21 Nov
@CoralLevang
I can't get on my knees so I torture my back by bending over. I can squat for only a short time before my knees scream at me.

• United States
21 Nov
@ElusiveButterfly
Well, I did a C- job on these stove parts, but have those foil liners. It will do until the end of the year. Then I may just call Kenmore and buy the replacements than struggle, if oven cleaner doesn't cut it.



• United States
21 Nov
I've not ever heard of that before. I would think that the heat would kill it.

• United States
21 Nov
@CoralLevang
Not if she is in another room. But it is widely known among parrot owners never to use the self-cleaning feature of your oven.

• United States
21 Nov
@NJChicaa
Wow...I hope that others know of this.

• Pittsburgh, Pennsylvania
23 Nov
That had happened when my mom used to cook, but when I cook I have not had it happen yet and hopefully won't have it happen. Happy it was just the oven and not a fire.

• Colorado Springs, Colorado
22 Nov
We triggered ours a couple weeks ago, just by turning on the heat.

• Los Angeles, California
21 Nov
This place has an old fashioned oven. It depends on human cleaning.

• United States
21 Nov
Well, I am going to have to go do the chemical thing now. What was on that was to burned off, is now burned in!

• Greencastle, Indiana
21 Nov
we use to have a stove that would do that till I got rid of it after a yr I got so tired of that I threw it out the door & got me another one.

• United States
21 Nov
As I am renting, I cannot throw it out. LOL \ I just think that the configuration of the house and that the stove gets so hot is what makes it problematic.

• Eugene, Oregon
21 Nov
I have had to deal with that occasionally and it is, you might say, alarming.