The Court of the Crimson King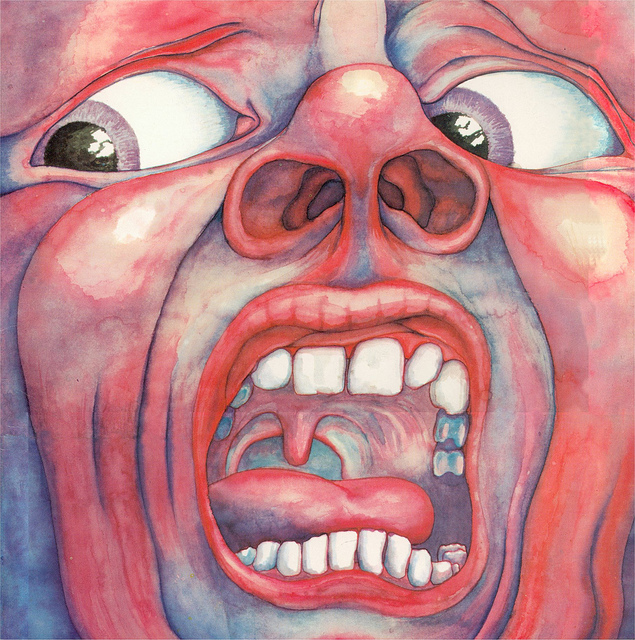 United States
November 21, 2017 3:36pm CST
The first time I heard The Court of the Crimson King by King Crimson. I loved it and I still love it today, though I was never too sure about the album cover, featured on this post. There's such a longing and a promise in the music that draws me in every time. The lyrics are bizarre, and a meaning is hard to decipher, though there're considerable elements consistent with the middle ages. The song came out in 1969 on the album of the same name, which also featured 21st Century Schizoid Man. The original band featured Greg Lake who went on to form Emerson, Lake and Palmer and Ian McDonald of Foreigner (both bands that I've seen in concert). Surprisingly, after many stops and starts, the band is still alive today, though the original members are all absent. Do you like the song?

In The Court of The Crimson King by King Crimson The rusted chains of prison moons Are shattered by the sun. I walk a road, horizons change The tournament's ...
7 responses

• United States
21 Nov
I was in high school when this song came out, but I have never heard it. Strange song it is for 1969..

• United States
22 Nov
I didn't hear it when it came out, but probably 5 years later, and instantly fell in love with it.

• Pamplona, Spain
21 Nov
I have honestly never heard of this song either and I was just listening to it. Really unusual for that year that they made it. Seems he created a new level of music and style. Quite like it too.

• United States
22 Nov
You're right, that's what I read. They pushed rock into a whole other realm of music.

• Pamplona, Spain
22 Nov
@misunderstood_zombie
There are people like that who push frontiers and make new found dimensions in other things. One of such was a Comedian who has just passed over he invented a language all of his own and although his jokes were dreadful the actions and the way he came across was hilarious for most. Tino Casal pushed music boundaries here also and Mario and Alaska Dinarama although you won´t have heard of them they have found a new way of expressing Rock music.

• United States
22 Nov
@lovinangelsinstead21
Thank goodness for those who believe in their vision enough to push through. Sorry, you're right, I don't know who they are.


•
22 Nov
KIng Crimson spawned some future super Rock bands!!!!


• United States
22 Nov
It really did, and I've read that it spawned rock into a whole new direction.

• United States
21 Nov
In 1969 I had a major crush on Don Rich (Buck Owens' lead guitarist and high harmony singer), so I wasn't listening to rock. When I did start listening to rock I didn't "get" prog rock....still don't. But I'll give Robert Fripp credit for having a Kentuckian in King Crimson (Adrian Belew).

• Roseburg, Oregon
21 Nov
Yes I really like that song and the band.