JJ's Vinyl Madness Countdown #723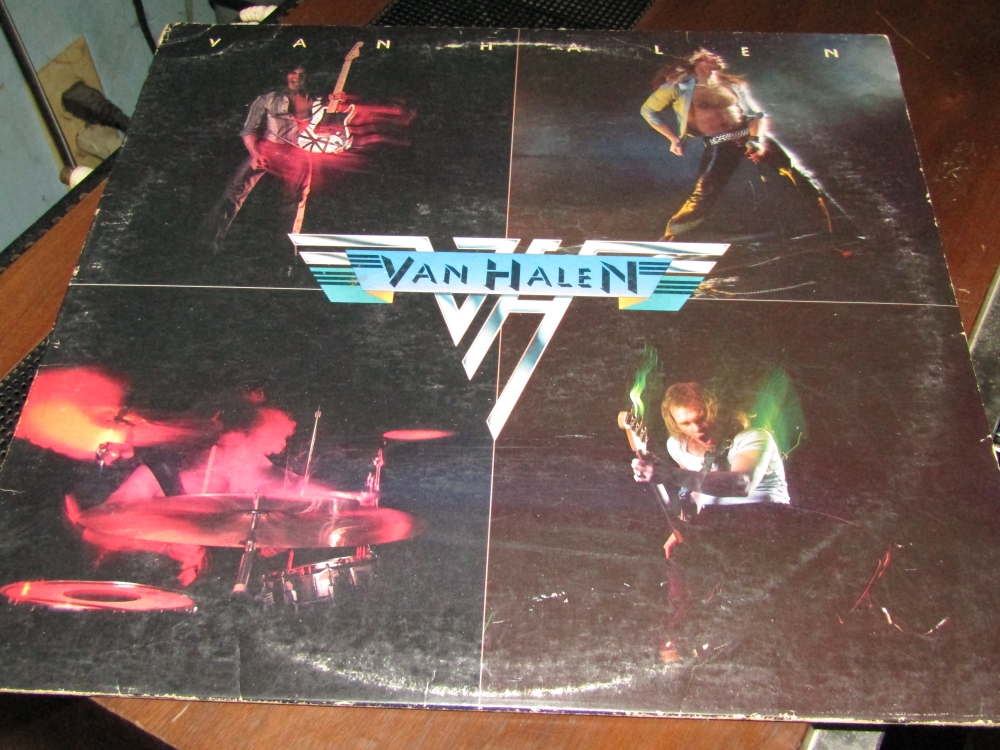 United States
November 24, 2017 3:39am CST
I just can't eat like I could when I was younger. And thinner. Which is weird, I swear I could eat three times as much in one sitting back in the day.

But I am putting off breakfast this morning because I am still full from last night's plate. But my ears
always
wake up hungry. Hard to believe this is 40 years old (it was released February 1978 but recorded late August - September 1977). Though it's easy to understand how it sold over 10,000,000 copies. I mean, this sucker
RAWKS!!!
\m/

\m/ And has some of the most influential guitar-playing since Hendrix.

Van Halen - Van Halen

Lyrics: Girl, you really got me now You got me so I dont know what Im doin Girl, you really got me now You got me so I cant sleep at night Girl, you really g...
9 responses

• Los Angeles, California
24 Nov
40 years? Eddie must be rocking in a rocking chair.

• United States
24 Nov
Still ticks me off that my Mom got to see Van Halen (with Sammy) and I had to work that night.

I haven't caught them with or without him.


• United States
25 Nov
@JolietJake
— I must say I think it's cool your mom
went
to rock concerts. My mom would listen to some rock songs (no accounting for what she liked: from "The Rhythm of My Heart" by Rod Stewart to "Tell Him" by Linda Ronstadt to "Johnny Can't Read" by Don Henley), but I could only get her to bluegrass concerts.


• United States
24 Nov
@JolietJake
I feel that way about pumpkin pie. Unfortunately we didn't bring any home with us.

• United States
24 Nov
@NJChicaa
My Dad's s/o sent a slice home with me, and my baby sister sent a pound or two of turkey


• United States
19 Dec
oh yeah.that was so different when it came out as compared to what else was already out. i don't think anybody knew what to think of eddie's playing at the time.

• United States
19 Dec
Yep, Eddie took a jazz concept (tapping) and really took off with it

• Philippines
25 Nov
Are there any Van Halen tribute albums around?


• United States
24 Nov
I have this habit of grazing all day long off and on


• United States
25 Nov
I wish Eddie had replaced Dave Davies, then I could enjoy his guitar work without Diamond Dave's poor impersonation of Ian Gillian "Highway Star" scream. Plus, the Kinks wouldn't have been on eggshells every night. (The night I saw them Ray and Dave weren't fighting, just staying on their respective sides of the stage.)


• Philippines
24 Nov
Oh you made me wake up with that kind of music




Happy Coughee Morning!