Dumbing it Down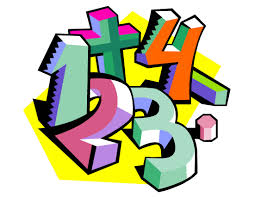 United States
November 24, 2017 1:08pm CST
Tired of scribbling out math problems? Is your brain stretched, trying to figure out how to multiply or divide numbers? Are you a happy-go-lucky cheater looking for a quick homework fix?
Look no further for, like everything, there's an app for that!
PhotoMath--Camera Calculator
will save you countless hours of work. Just take a quick pic of your math problem--or problems!--and, POOF!,
PhotoMath
will have not only the answer for you, but will also show you the steps it took to reach the conclusion!
Now you'll have more time to run outside, er, sit on your rear in front of the television and play video games!
Remember, you don't have to improve your mind...let PhotoMath learn for you!
So my daughter discovered this app today and while I can see how it can be helpful (it also helps with graphing), I can see the potential for harm. As Gandalf said,
"Understand...I would use this [ring] from a desire to do good... But through me, it would wield a power too great and terrible to imagine!"
What's the point of homework if you've got an app to do the work for you??

3 responses


• United States
24 Nov
That's what my husband has said. He used to teach college math and I'd get so peeved, on his behalf, over students that refused to do the homework or show up for class (that's a whole other issue, right there). But he always said their neglect would catch up with them on the tests.

• United States
24 Nov
Oh dear, if an app-user becomes app-less, things could get pretty rough.


• United States
25 Nov
@Genipher
They would!!! As a former reading teacher, I do know that it is difficult for many adults to comprehend long pieces of text because all they read short snippets of text online and on their cell phones. We will be a world of stupid. Oh my!

•
26 Nov
Modern maths for you

! (We are going to help some little girl with some elementary maths soon, so how to tackle this in a nice way, has been on my mind.)