Failed Baking Experiment: Healthy Cookies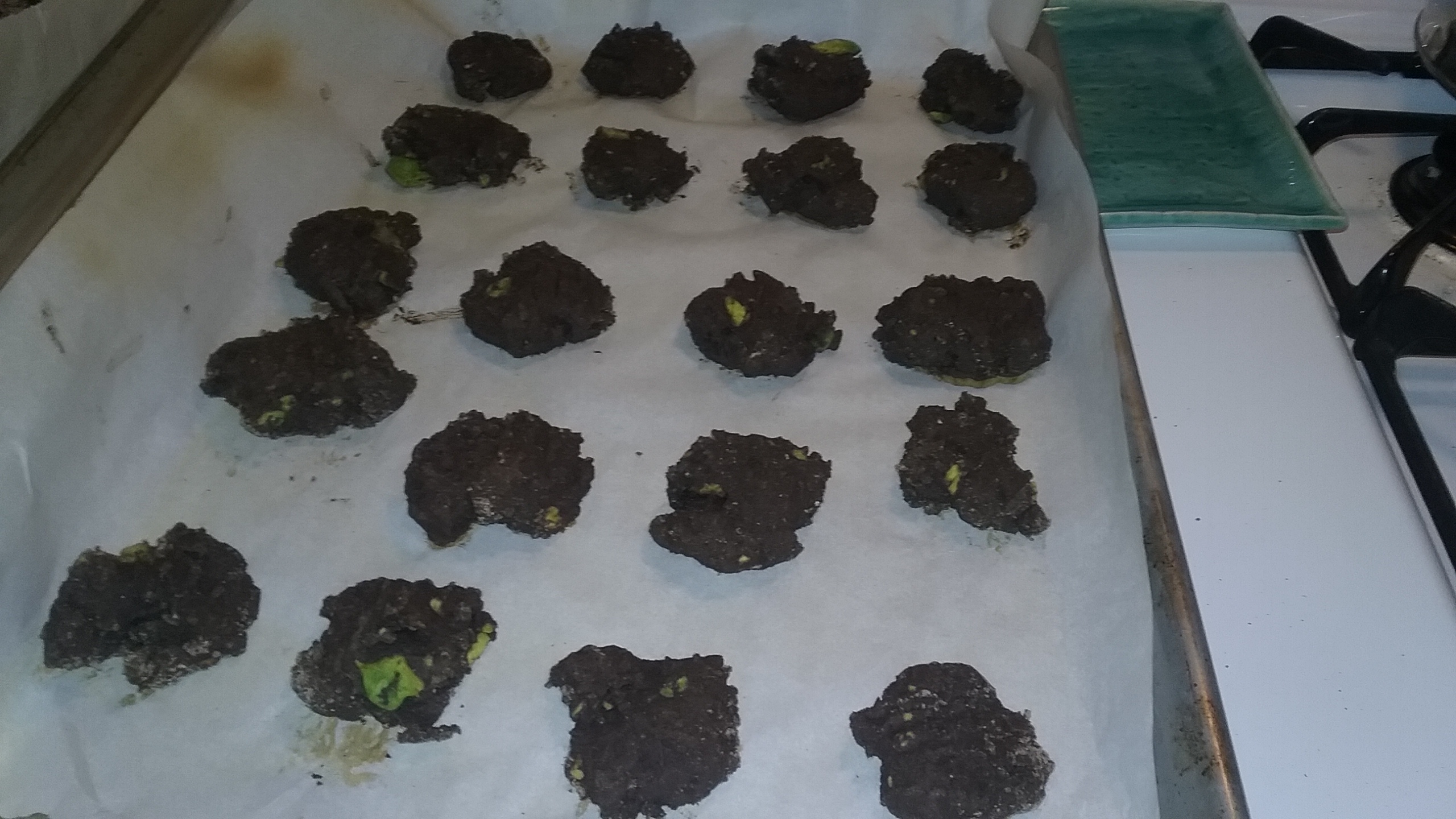 United States
November 24, 2017 8:54pm CST
Hi! Hope everyone is having a great start to their weekends. For me, it is my Monday in a long week ahead but I had a super relaxing weekend which was nice. I had a bunch of extra time on my hands so I decided to try out a couple recipes I found online. This one I found... I could not successfully make. They turned out totally disgusting! I did modify the recipe a little bit to fit what ingredients I had, but the only modification I had was granulated zero calorie sweetner instead of sugar alcohol. I also did not really successfully mash up the avocado. I attempted to but endd up with chunks in it. Agh. I usually cannot waste food but not surr at all that these are even edible. Have you ever made healthy cookies? Or have you recently had any cooking "fails" also?
9 responses

• Banks, Oregon
25 Nov
Thank you my friend and yes I messed up a time or 2 with fudge and only health cookies i made was oatmeal raisin.

• Banks, Oregon
25 Nov
@maezee
I would have to look it up. i think it's on the back of the oatmeal box. i do know also eggs go in it.

• United States
26 Nov


• Kenya
25 Nov
Yes I have failed in my cooking and the food dint even taste like I had played a part in preparing. The worst part is that I had all the right ingredients

• Toronto, Ontario
25 Nov
I didnt know you could have healthy cookies

. Iam off today and tomorrow. I spent today finished buying the Secret Santa present, when for dinner and now relaxing watching tv. Tomorrow iam relaxing. I was askes to go for coffee with the group but don't have any money. Sunday i work the day time and have a date in the evening.

• Toronto, Ontario
25 Nov
@maezee
i have made some was chocolate, peanut butter, and rice krispies. So not healthy healthy but better.

• Malaysia
25 Nov
Yes I made rock muffins, Rock pumpkin cookies, still ate them by dunking into hot cocoa. Need eggs and corn flour to soften them

• Malaysia
26 Nov
@maezee
better not waste those hard muffins and cookies, still edible when I dunk them into hot cocoa

• Los Angeles, California
25 Nov
Better luck next time. I stick with good old unhealthy cookies.

• Japan
29 Nov
Haha, I am good at making healthy failures. That's why I don't bake much any more! It is much easier to eat someone else's baking!


• United States
26 Nov
Now cookies that are healthy with Avocado in them? Not sure I would even want to attempt them. Not sure cookies would even be something more people wanting to eat healthy would even think about. But here lately I do not bake, but my husband has accidently overcooked some from time to time.

• Indonesia
26 Nov
This reminds me of my room mate when it was his turn to cook. He failed it. It was all burnt out.