R.I.P. Jon Hendricks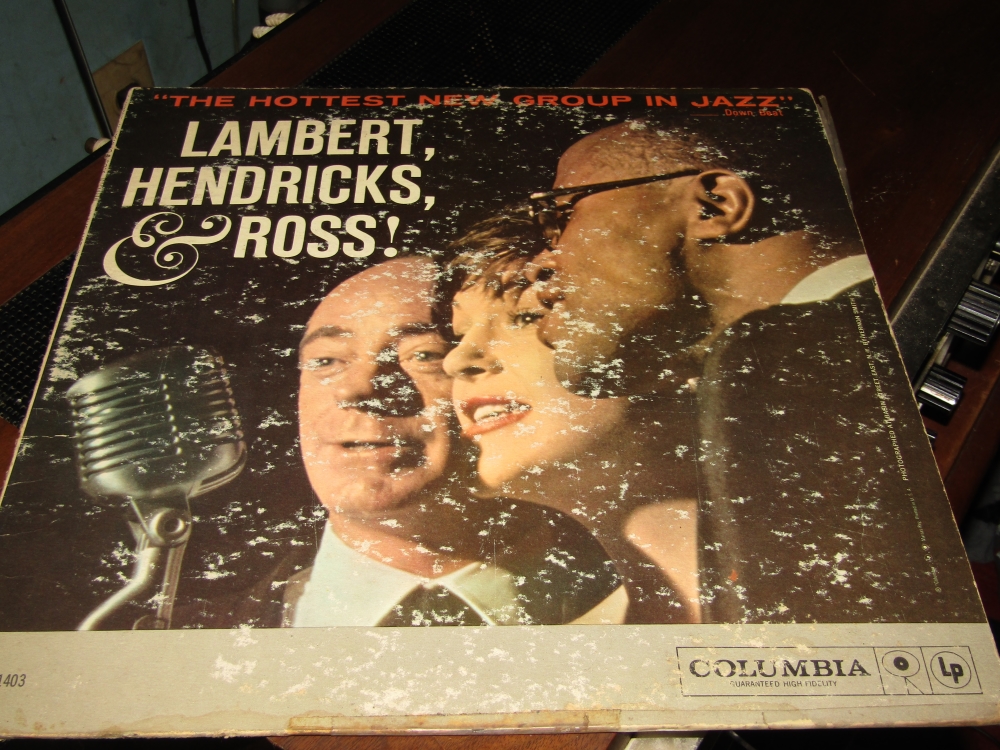 United States
November 25, 2017 3:15am CST
And everyone goes "Who is Jon Hendricks?" Jon was one-third of the jazz group Lambert, Hendricks & Ross in the late 50'/early 60's. I grew up listening to one of their albums subtitled 'The Hottest New Group In Jazz'. Lambert, Hendricks & Ross! came out (in the USA) the same year I was born, 1960 (although a Canadian release was issued in 1959), so I have literally listened to this since I was born. Hendricks was 96 years old...

more http://mp3downloadablesongs.com/
7 responses

• Daytona Beach, Florida
25 Nov
Thank for sharing. Really nice sound. Never heard of them before.

• United States
25 Nov
Dad played the album a lot while I was young, and it is one of the first records I started playing when I was old enough to use the stereo myself.

• Daytona Beach, Florida
25 Nov
@JolietJake
my dad love the music of the 1920s. My parents arrived in the states in 1951. Dad started discovering all kinds of music and this was his favorite so he had some albums with songs like this and when he passed on just for fun I started listening to them. Then I discovered rock and roll.

One of the earliest recordings of that perennial favourite, a very good version by the other half of The Happiness Boys. Music by Con Conrad, lyrics by Sidne...

• Colorado Springs, Colorado
25 Nov
He lived a long life. Bet he performed for a long time.

• United States
25 Nov
He was still performing in 2013...LONG time

• Los Angeles, California
25 Nov
And of course you had the LP.

• United States
25 Nov
It's technically my Dad's, but it may as well be mine since he probably hasn't played it since 2005 or so.

• Ponce De Leon, Florida
25 Nov
I recognize the name of the band but that's about it. He lived s full long life it seems.

• United States
25 Nov
Yep, he had a good one. 96 is a heck of a life.


• United States
25 Nov
I know this trio since my school days in Berklee and had the chance to see them.Still have their album and CD. one of the best group around.The sounds of jazz there is great with the harmony. Thank you for the information on this.

• St. Catharines, Ontario
25 Nov
I mentioned his passing the other day. And what timing! They just now played one of their tunes on the radio.

• Philippines
25 Nov
I haven't heard any of his music, he may rest in peace.