When neighbours turn out be pestering nuisance.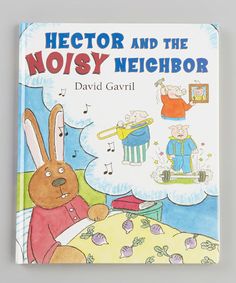 Raurkela, India
November 25, 2017 8:26am CST
My neighbours have turned out to be pestering nuisance. They had misbehaved with me and I had reported to the police. The police took action and from then on they have been trying to pick a quarrel and put words into my mouth and record them. They pour out the water out of my overhead tank at the dead of the night. They keep playing harsh sounds recorded on their mobile to disturb my work.How do you tackle such neighbours? I stopped communication with them but they have a problem with that too? Can anyone advice how to handle such a situation?
9 responses

• Philippines
25 Nov
I think the best way is to communicate with them in a gentle way. Communication is one way to solve problems. "Go placidly amid the noise and the haste, and remember what peace there may be in silence. As far as possible, without surrender, be on good terms with all persons."

• Raurkela, India
26 Nov
I have been doing that for 9yrs but they have crossed their limit now.

• United States
25 Nov
I think since the police are of no help, if you ignore whatever they do for a period of time, they will stop. They just want to get a reaction out of you, and if they do, they will continue to disturb you. It is called the insincere gesture. Just be nice and friendly to them, even if you do not want to, to get them to stop. If you can thank them for anything, or compliment them on something every now and then, again you don't have to mean what you say, they may stop.

• Raurkela, India
26 Nov
I am ignoring them & that's what annoying them. For they can't materialise their wrong motive.

• United States
26 Nov
@aninditasen
Well, I remember our dog Molly broke free from the leash I was holding to chase a cat. Cats are not allowed to roam freely here, but the man who was feeding that stray cat yelled at me non-stop. Later, I went over to his home and apologized profusely and complimented him on his concern for animals and what a good neighbor he was. I did not mean one word of what I said, but he has been so nice to me since then.

• Waikoloa, Hawaii
11 Dec
@Corbin5
really ? Just be nice and friendly to them ? What if they keep Abusing? beacuse your a kind hearted person!



• Raurkela, India
26 Nov
I don't think thats possible anymore. They have blown things out of bound.

• Mangalore, India
25 Nov
I can understand how difficult it must be for you ... however, how did it start ? Is there any background to the whole problem? You could try talking to them and ask then why they are troubling you . Communication always helps from what I have experienced..

• Raurkela, India
26 Nov
Yes, there is & they still have ulterior motive.

• Bunbury, Australia
24 Jan
Your discussion was written a while ago. I hope you have managed to resolve the situation now.

• Raurkela, India
24 Jan
Not yet, they are still pestering me through witchcraft.

• Bunbury, Australia
25 Jan

• Raurkela, India
26 Jan
@JudyEv
Yes, it is, they aren't just pestering nuisance but theives and there are two witches an old and a young. Their quarter/house number is G/4 and mine G/5. There is only a dividing wall in between.


•
30 Nov
I know all about noisy neighbors. I see that they are not worth trying to reason because they lie. The new noisy neighbor isn't worth trying to talk to so I have white noise machines I put on to try and drown out the noise.

• Raurkela, India
30 Nov
Hope I had something like that to fix them up.

•
1 Dec
@aninditasen
Can you get one where you are or on online you could get them.

• Washington, District Of Columbia
25 Nov
Got into a dispute with my neighbors too stemming from what was perceived as an insult. They banged on my door and his wife even waved a bat around. After ignoring them for a long time. It all finally blew over. Now they don't bother me and vise versa.

• Raurkela, India
26 Nov
These people had tried to harm my modesty.

• Malaysia
26 Nov
What action did the police take before though? I thought that was the whole point of reporting them to the police in the first place, so they would stop doing those things, right?