Yet another sign that Christmas is round the corner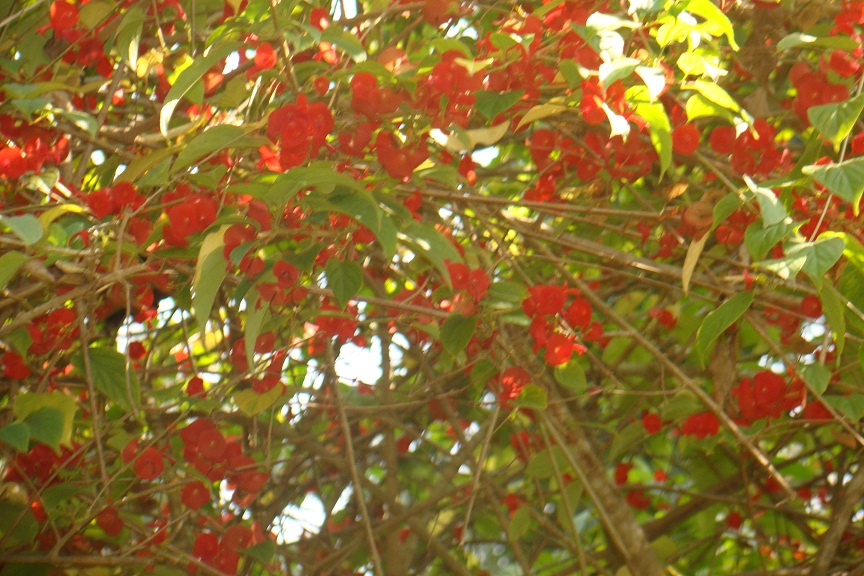 India
November 25, 2017 10:58pm CST
I talked about the cinnamon tree that has bloomed which happens this time around. I see the Chinese Hats showing up too which is yet another sign that Christmas is round the corner. This bush is a haven for birds. I could click this image while one was perched there. What signs do you have?
7 responses

• Anniston, Alabama
26 Nov
Yes lights outside everywhere. Awesome flowers!

• India
26 Nov
Did you spot the bird? Are there Christmas lights out there already?

• Anniston, Alabama
26 Nov

• Bunbury, Australia
26 Nov
Our Christmas trees will soon be out in flower. They bloom every year around Christmas time.

• Bunbury, Australia
26 Nov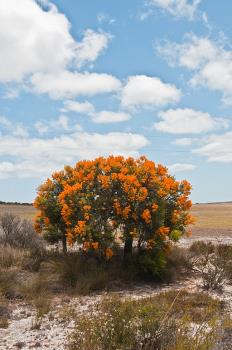 @allknowing
They are a parasitic tree (Nuytsia floribunda). I'll add a photo from Wikimedia courtesy Graeme Churchard (Flickr: The Australian Mistletoe) [CC BY 2.0 (http://creativecommons.org/licenses/by/2.0)], via Wikimedia Commons

• India
26 Nov
@JudyEv
Amazing. Every country seems to have Christmas specialties.

• Eugene, Oregon
26 Nov
Stores full of Christmas decorations, toys and other products made somewhere else in the world. Lights are going up around town as well. I love that bush!

• India
26 Nov
Christmas is universal with different signs cropping up.

• Roseburg, Oregon
26 Nov
That is a beautiful picture. We have the kids getting excited and homes being decorated.

• Malaysia
26 Nov
christmas deco set up at shopping mall, now you can see the spirit of xmas shopping

• India
26 Nov
Shops deck up with Xmas decor and in the West it starts pretty early.

• Malaysia
26 Nov
@allknowing
yes it is early but Asian market is selling the deco now, brisk sales



• India
26 Nov
You will see the cinnamon tree here:

Our cinnamon tree is in full bloom. It blooms once a year just in time for Christmas to spread it's aroma around. The flowers have a strong smell but they do...