This is Where I Leave You by Johnathon Tropper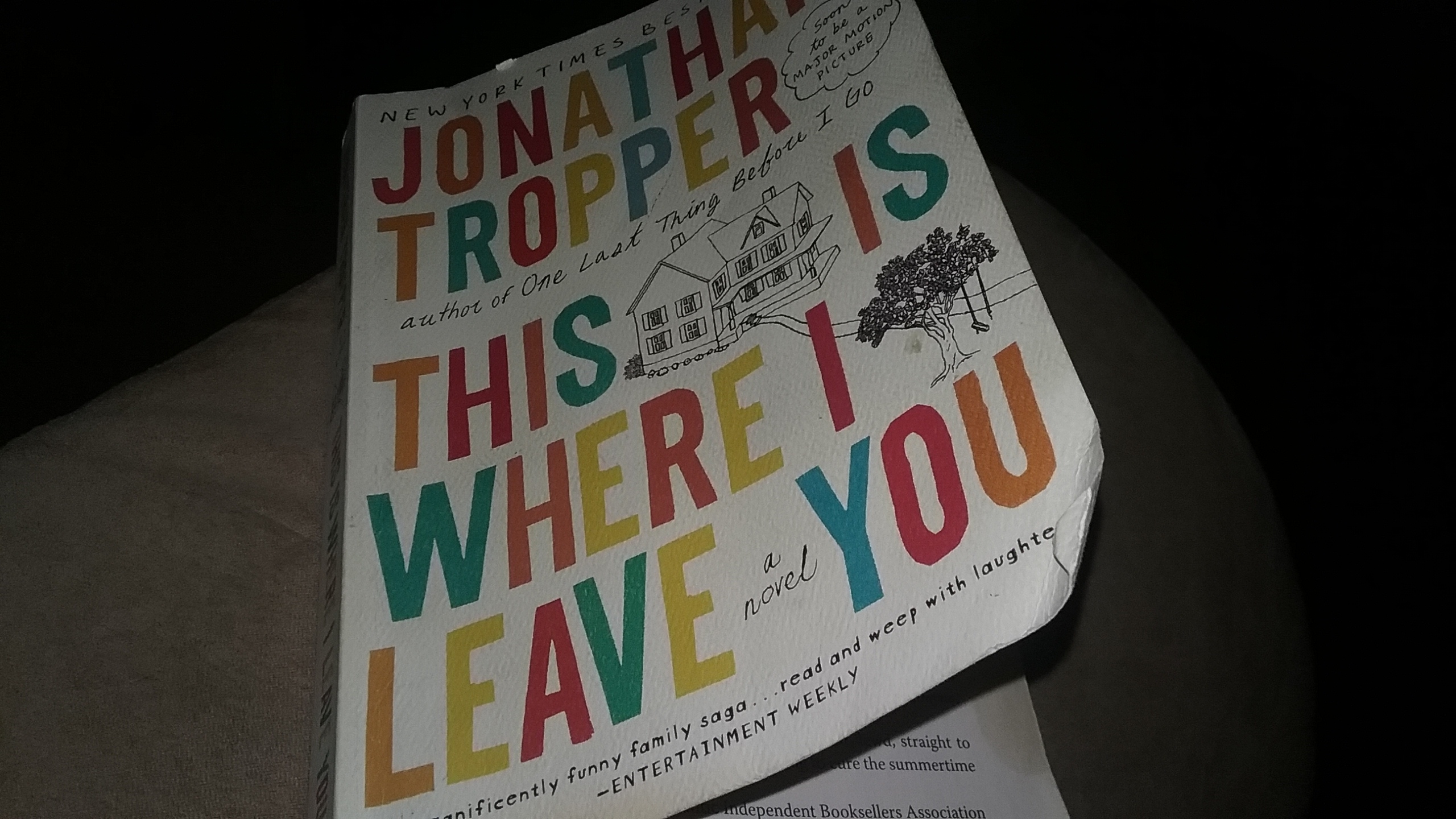 United States
November 26, 2017 7:45pm CST
I have been on a reading kick lately and knocked this book out in only a few short days. It was less the plot that I liked but more the style of writing and reading the narrator's funny if not cynical view on...everything. it cracked me up. This book revolves around a 7 day Shiva - requested from our narrators recently passed father. His family is completely disfunctional, dont get along and each of them have demons to face. Our lead character recently walked in on his wife in bed with another man and finds out she is pregnant. The book isonly set in these 7 days where he is forced to stay in a house eith his family and ends up doing some reconcilling with old disagreements. Okay, this synopsis is terrible but the book was really good. What are you reading these days?
6 responses

• United States
27 Nov
I watched the movie and it was hilarious. I bet the book is much better though.

• United States
28 Nov
@maezee
Jason Bateman and Jane Fonda star in this movie. It is really funny.

• United States
27 Nov
I thought it was a good book review, especially since so much is going on in the story line. I had to look up the meaning of a 7 day Shiva, and learned something new today.

• Banks, Oregon
27 Nov
Glad to hear you enjoyed it.

• Malaysia
27 Nov
I'm currently reading The Streets by Anthony Quinn, a historical fiction. I should have finished it by now but oh well.



• East Tawas, Michigan
27 Nov
That sounds like a very interesting story, I'm heading to the library for a book, one day this week.

• East Tawas, Michigan
28 Nov
@maezee
Today is Tuesday, which means I'll probably get a book today:)