Why we need to do this?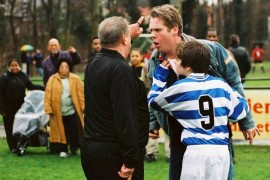 Philippines
November 26, 2017 8:47pm CST
I am sad when I see someone shouting his or her parents. Why are they doing this to them? They are our parents. They deserve more love and care because they are getting older. They deserve to be given full understanding and protection. When we are young they did their best to protect you from danger, they did their best to give all you need, they did their best to make you happy. But why are you doing this to them?
5 responses

• China
27 Nov
I know that but sometimes you just cannot control your anger.

•
27 Nov
But the noble thing is to just shut up. Your parent to vent and you should NEVER be rude to them.

• Philippines
27 Nov
@aureliah
Yeah instead of shouting them. better shut up and never said things that might hurt their feelings.


• United States Minor Outlying Islands
27 Nov
I understand what you are saying because I am trying not to do this anymore.Sometimes people can get soo drain frustrated that you just wanted to scream at them or they are not listen to each other you sometime got to raise a voice or two but, there is a saying that parents like to use "Don't raise your voice at me!" and sometimes they just are sturbon people etc..

• Philippines
27 Nov
Yeah. I think they really must be respected. They need to be taken care off. We must love our parents because time will come you will become parent.

•
27 Nov
This is a huge problem currently. Kids who don't value their parents and regard them as bothers in their lives.


• Philippines
27 Nov
I have seen some friends being like this to their parents but there are certain situations that we don't know. We are humans and we make mistakes..might not look good in most eyes who observe but we never know their personal conflicts with their own parents.. but still such act is not right especially in front of the public