Mr. Sunshine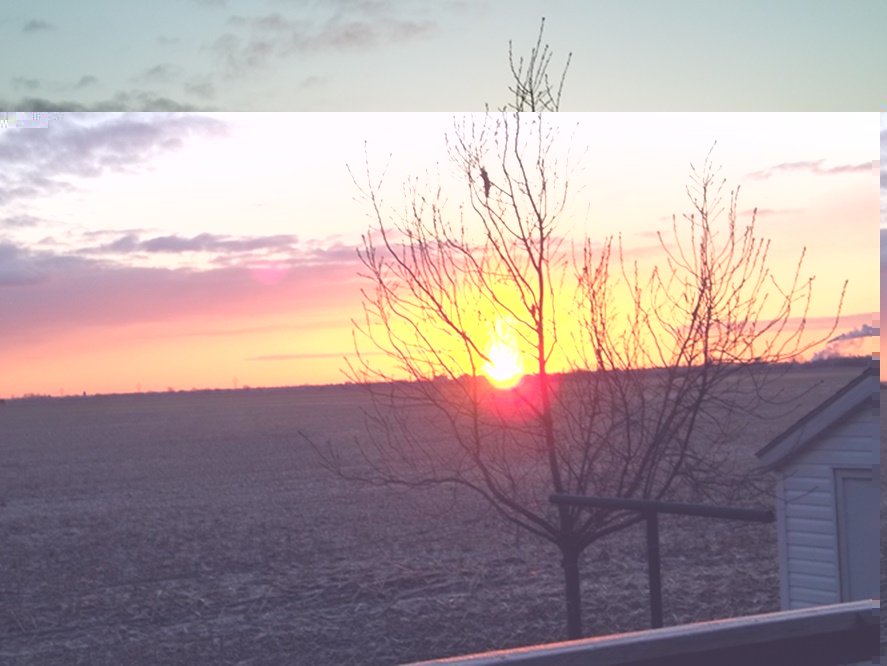 Canada
November 27, 2017 6:02am CST
Good Monday to everyone here!


Great to hear that the Argos won the Grey Cup yesterday

I missed the half time show, but I've read that Shania did a wonderful job. I'm watching the sunrise, and it is just beautiful this morning. Warm and rich colours of golds and oranges cast a glow into the night sky. The sky looks like it will be blue, once the sun fully rises. The weather forecast certainly calls for it. Another mild day today, and tomorrow 11C. Its not often that we get this kind of weather. Is Mr. Sunshine

gracing your area with his presence today also? ~Photo is mine taken in our former backyard
7 responses

• Philippines
27 Nov
Wow! Beautiful Morning there! Here is so cold and snowing from time to time


• Philippines
27 Nov
@Juliaacv
Yes better a good warm weather than having this very cold weather we`re having now



• Canada
27 Nov
@m_audrey6788
Oh I'm sure that our turn is coming.....it just isn't in the immediate forecast. Bundle up and stay warm today!



•
27 Nov
Very gloomy before, with some spitting.



• Philippines
27 Nov
Good morning. Beautiful photo.


• Bunbury, Australia
28 Nov
That's a lovely photo and yes, we have full-on sunshine here today.