Wow! So many games!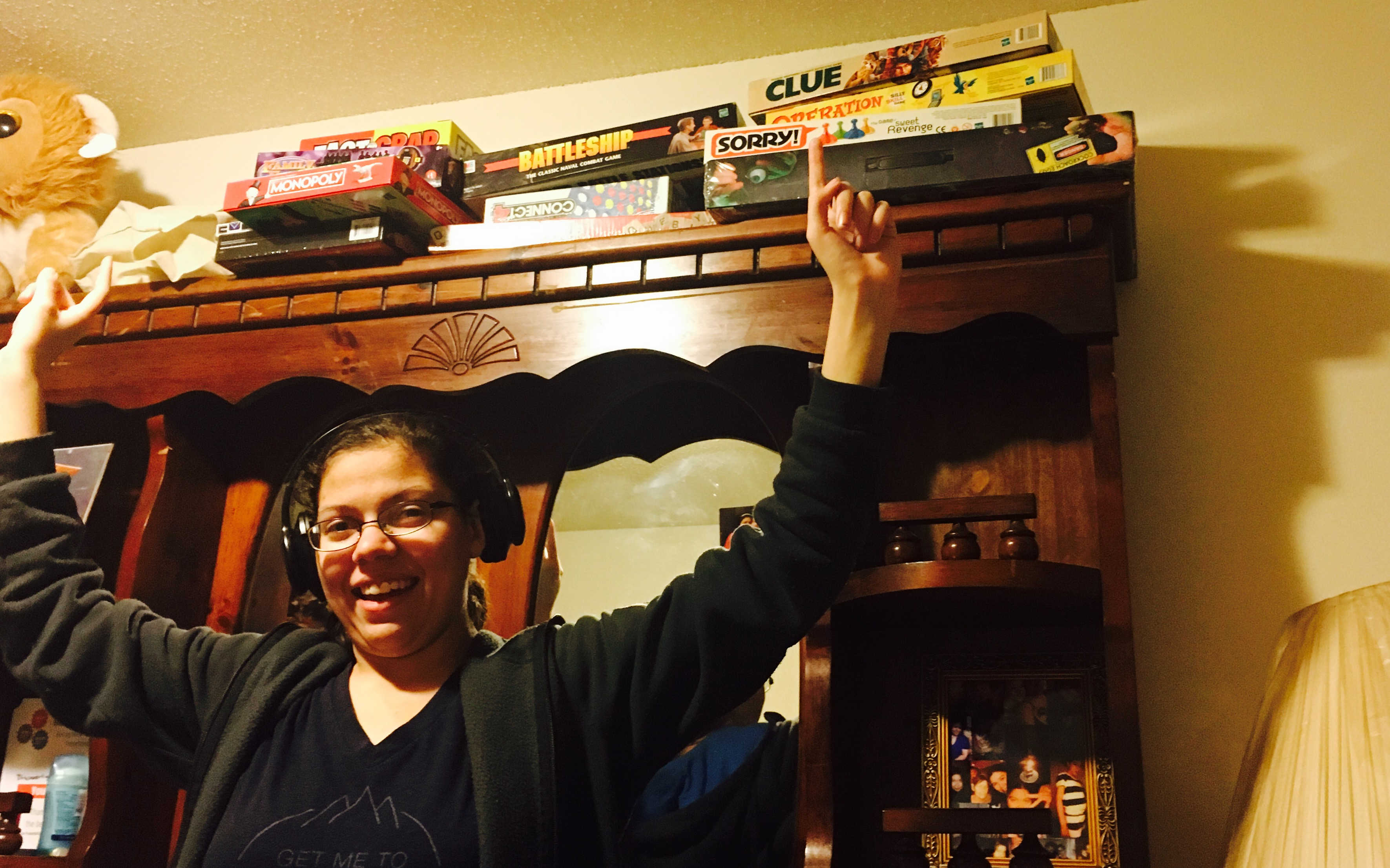 Aberdeen, North Carolina
November 27, 2017 11:20pm CST
So my former Spanish teacher from middle school, she taught me way back in the mid 90s sent my kids some new board games and said she'd send some games she had at home that her kids no longer use. I am amazed by just how many games she sent. Basically every game in my picture except Connect Four, she sent. She also sent my kids some new coats and she sent my son some sneakers and some gently used clothing. I am amazed! What a blessing. She even sent one of those Ataris programmed with 100 games that you plug into the TV. Wow! Just wow! The kids and I will have family game nights galore!
9 responses


• Aberdeen, North Carolina
28 Nov
I loved my NES console when I was little back in the 80s.

• Philippines
28 Nov
@acrogodess
oh nice. we're the same. My brother plays a lot than mine because everytime I saw a monster on TV, I was hiding hahah. :D


• Aberdeen, North Carolina
28 Nov
I just happened to mention saving up for some board games on Facebook. Everyone knows the kids just joined me in our new home so I guess it was like a Christmas gift/house warming gift

• Philippines
28 Nov
Two board games we often played with our children when they were growing up were scrabble and monopoly. I still have fond memories of those bonding moments with the kids. There were no video games yet at that time. I also envy you for having such a considerate Spanish teacher. If she was my teacher in Spanish during my college days I probably would have learn those conjugations quicker.


• Aberdeen, North Carolina
28 Nov
She was a good teacher. She still teaches although at a different school now.


• Aberdeen, North Carolina
3 Dec
Yes we will play some games today

• Philippines
3 Dec
@acrogodess
That's nice to hear, my friend. I wish I can see my other siblings and do some boardgames. Enjoy the day!


• United States
28 Nov
Awesome! Enjoy those games! And rememver to pass them on when you no lobger want them

• Aberdeen, North Carolina
28 Nov
Definitely. Although, my daughter has mentioned holding on to them for when she has a kid. That's assuming they don't lose any pieces lol. Hopefully they don't since they are much older now

• United States
28 Nov

• United States
30 Nov
That's awesome! I used to love playing board games as a kid. We played Clue a lot.

• Aberdeen, North Carolina
3 Dec
My daughter wanted Clue so badly but it's never been a board game that interested me. My former teacher made her wish come true

•
28 Nov
Enjoy playing games with your family!

• Aberdeen, North Carolina
28 Nov
Yes! Friday I'll be off from work. A rousing game of family feud will be fun!

• Guangdong, China
28 Nov
wow, what a nice teacher!So generous.

•
4 Jul
@acrogodess
She sounds like a good and helpful person. I am glad you will have happy times in your home.