What's You Emergency Room Horror Story?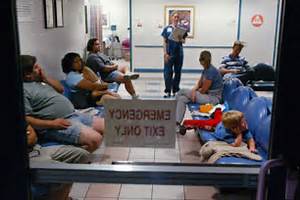 November 28, 2017 1:57pm CST
Here in Canada while we do have universal health care which is a great thing, wait times for surgery and especially emergency rooms can be horrendous . Recently, there has been discussion here on a person being told to " Lie On The Floor" as there were no chairs or beds available in an Ontario emergency Department. What's your worst experience in a Hospital emergency room?
6 responses


• East Tawas, Michigan
28 Nov
My last visit, I had bruises all over my face from a terrible fall. They kept trying to discuss domestic violence, which I'm not a victim of! After the third questioning from the doctor, they finally gave up on it. My story never once changed!

•
28 Nov
Wow!...I can see that they have an obligation to recognise and ask when it comes to domestic violence, but I would also think the last thing you need going into emerg. is to be questioned like this when you have a fall and need medical treatment

• East Tawas, Michigan
28 Nov
@Luap1050
Yes, not to mention, my husband has a good reputation to protect, in our community! If I said one wrong thing, they would have contacted the police!

• Bunbury, Australia
28 Nov
This happens in our capital but in our local city the wait times are much better.

•
28 Nov
I've hear that some smaller cities and towns have better access to doctors and shorter wait times , yes,... but I've also heard the exact opposite . In Canada, there seems to be very few doctors willing to practice in smaller communities it seems

• Bunbury, Australia
29 Nov
@Luap1050
Country towns here battle for doctors but we're only 30 miles from a 'city' which has almost all the facilities you could wish for so we're very fortunate.