Posting Whatever Is On My Mind….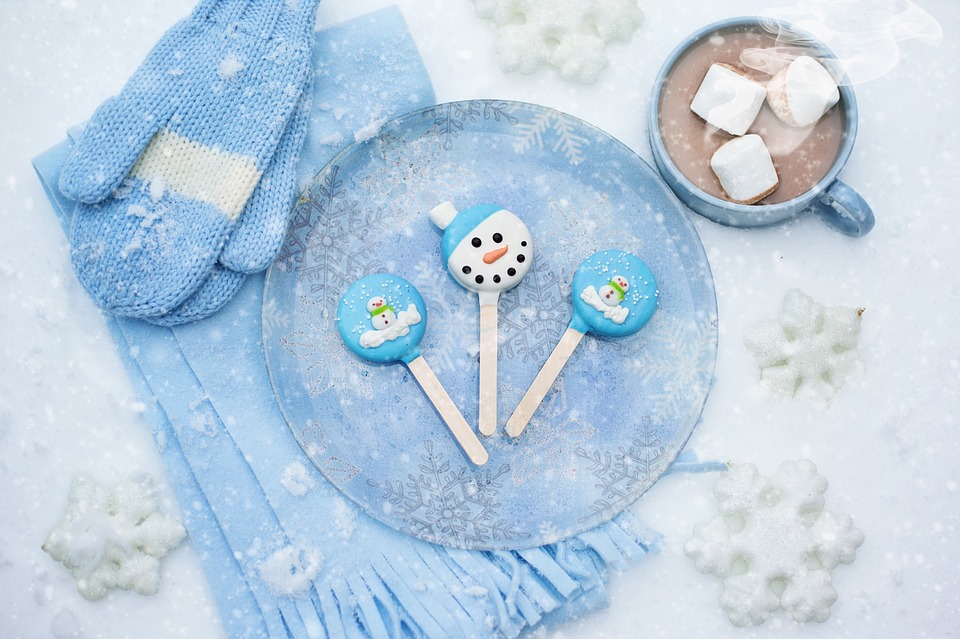 United States
November 28, 2017 3:54pm CST
Hey there, peeps. I'm just going to talk about whatever is on my mind…. For starters, I want to apologize for my lack of interaction around here. I don't just mean my notifications, but going through others' posts too. I've been slacking lately. It's not because I'm not interested, but I have to put my writing orders first. I try to get through my notifications before they expire, but everything keeps piling up. I'm seriously thinking of taking several days to a week off (from posting) just to catch up on my notifications and go through others' posts. I just haven't decided which week to plan this yet. Maybe after Dec. 15th or something; I don't know. In other news, I decided to drink a coffee for the first time in almost a month on Sunday. I thought since my cough was nearly going away, it would be fine. Boyyyy was I wrong. I basically took a step back with getting better from it. I'm just gonna have to give up coffee until I'm 100% better from this cough, even if it means not drinking it for another month or two. I love coffee, but it's not worth coughing my head off. I've been in a Christmas mood lately, of course lol. Listening to the music, watching the movies/specials, drinking hot chocolate, etc. I'm starting to settle on what I want to buy for people, and I'm almost ready to mail my cards out. I always enjoy the lead up to Christmas, especially Christmas Eve. I think we're getting together with everyone at my brother's (on Christmas) this year, and I'm looking forward to it. WWE Raw is live on Christmas, but oh well, I'm not rushing home for it. I'm not thrilled with the talent having to work on Christmas anyways. Speaking on which, there is a WWE Raw live event coming here at the end of January. We're probably getting cheap seats last minute, but I think my best friend and I are going. The tickets go on sale next week, but I need to focus on Christmas right now. The WWE is also coming back for a Smackdown PPV in May, so hopefully Randy Orton is still on the Smackdowns show by then lol. In less happier news, I spilled hot water on my hand while making soup today. It hurt enough to cause me to scream and throw the bowl down. So I had to clean that up while running back to the sink to stick my hand under cold water. :( I put Aloe on it, and as long as nothing touches the area too much, it's okay for now. I'll probably be living in Aloe today. My plan for today is to do a good amount of work, but without staying up super late. I would like to relax a little before going right to bed. I've already signed out of social media, and I'll be signing out of here as soon as I submit this. WWE Smackdown and Rudolph are on tonight. The original plan was to switch back and forth, but I'm just gonna pop in the Rudolph DVD either an hour or so before or right after Smackdown. :) Anyways, it's time for me to get started on this order. I just wanted to write something out; get the gears turning. You all enjoy your day and take care. Photo Credit: Pixabay.
5 responses

• Defuniak Springs, Florida
28 Nov 17
Who is on the Christmas WWE ppv?

• United States
28 Nov 17
It's not a PPV, it's just regular Raw. Christmas falls on a Monday so the WWE decided to do Raw live this year. I think they should re-air an older PPV, put together a special (like best holiday moments or matches) or air/re-air Tribute To The Troops - and let the talent go home for the holidays.

• Defuniak Springs, Florida
28 Nov 17
@tammys85
they should do the troops one.fo sure

• United States
29 Nov 17
@thislittlepennyearns
They're going to do it, but I think they should just air it on Christmas instead of a live Raw. I'm not sure when the Tribute To The Troops airs though, but they'll announce it.


• Philippines
29 Nov 17
Hope the hand heals soon.

•
29 Nov 17
Love the photo you chose for this post. So cute and just in time for Christmas.

• United States
28 Nov 17
do what you can the rest will flow.

• United States
28 Nov 17
I agree the wwe superstars should have Christmas off but they'll do what they want to do and we either watch it or we don't.. i havent been watching much raw or smackdown still, as have other shows to watch those nights but might for christmas if nothing else is on. Stupid cough, hope it goes away soon. I know how much youve been wanting coffee again.

• United States
29 Nov 17
I know they'll do what they want; they already have by scheduling it. I'm just saying that I'm not rushing home from my brother's house for it, and I'll probably be too tired to care once I do get home. I'll catch it another time. Thank you. I'm starting to become used to not having it daily, tho I do miss the flavored coffee. :(

• United States
29 Nov 17
@tammys85
oh I know. Was just saying what us fans think dont matter to them, they'll do what they want so as fans we can only watch or not watch. I bet


• United States
29 Nov 17
@Courtlynn
Oh I know. I think it's crummy. And I know some fans have the "this is what you signed up for" attitude - there's gotta be lines drawn. Yeah. :( Luckily hot chocolate doesn't make it any worse lol.