Patience!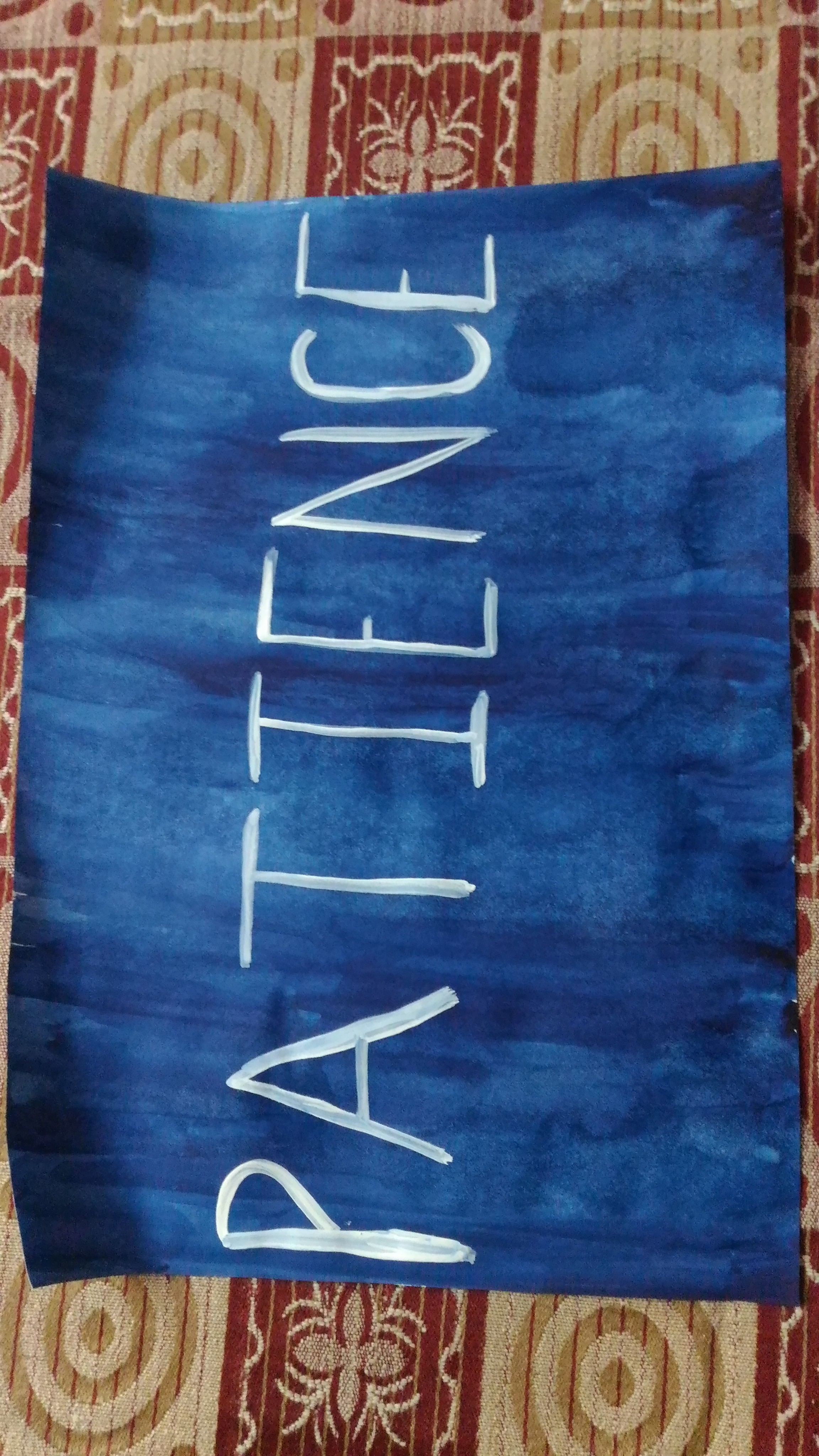 New Delhi, India
November 29, 2017 7:43am CST
I did another painting. I didn't had any ideas. So, I painted the background blue and painted "PATIENCE" on it with white color. Patience is the most unique, crucial, and beautiful aspect of our lives without which nothing is possible.

How much patience do you imbibe?
4 responses

• Delhi, India
1 Dec
It is difficult to quantify patience.

• Delhi, India
1 Dec
@shubhu3
Patience is such a virtue that you cannot measure it. There is no scale to check how much patience one has. A patient person may lose his patience in some peculiar circumstance.

• New Delhi, India
1 Dec
@dpk262006
I agree. Depends upon the circumstances as well.


• Philippines
29 Nov
I got lots of patience in the pockets of my heart