An interesting visit today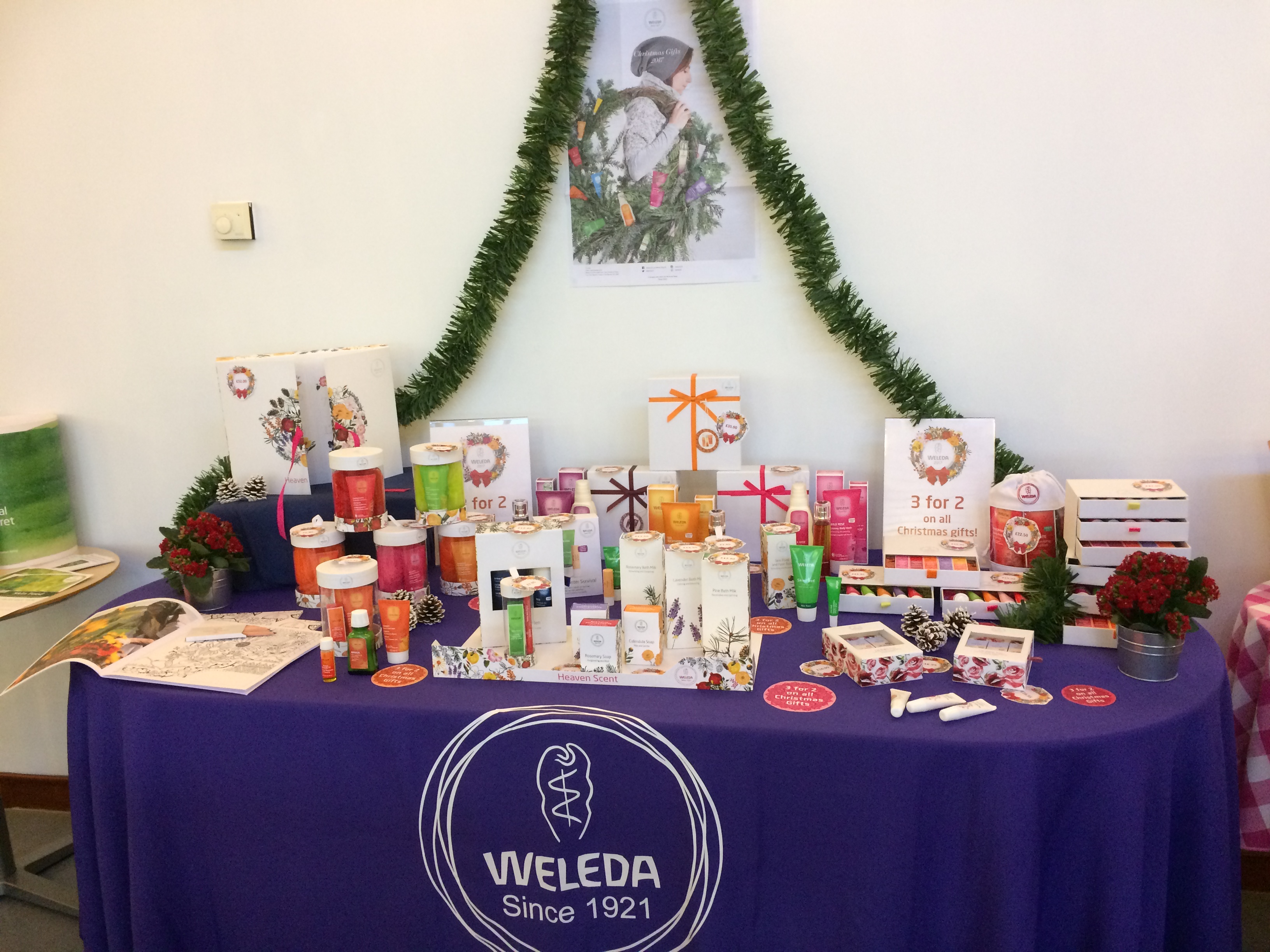 Derby, England
November 29, 2017 7:57am CST
Today is beautiful and sunny. I have stocked up on groceries and bought wrapping paper so tomorrow will be gift wrapping day. This afternoon I have been invited to a blogger's event at a great natural pharmaceutical and beauty product company where i will enjoy a warm natural drink, a hand massage and also get a free goodie bag. I am having to check if I can write company names as I don't want to break rules but I have been to a few events run by the company and in summer we get to enjoy a tour of the organic garden where a lot of the plants used in their products are grown. It is fascinating and I have learned so much on these visits. I am very excited to see what I get in my goodie bag and also to see what they have for their Christmas gift range. The company was founded by Rudolph Steiner early last century and he was certainly a man before his time as he had amazingly revolutionary ideas about medicine and education as well.
9 responses

• Uzbekistan
29 Nov
Hah! When I started reading this, I guessed that the name 'Steiner' would appear. The home of the company is 10 km away from where I live. Several years ago I took part in a guided tour, too. I don't remember if we got goody bags. I can't help you with company names or not as I've never posted a product review here. You can ask the member
@owlwings

• Derby, England
29 Nov
The factory near me is just a pharmaceutical one but they do have small shop. I got lots of samples in the goody bag!!

• Derby, England
29 Nov
@owlwings
Wow that is interesting . He was a really innovative person and the founder of the Weleda company which is where i went for my event. Thanks for the advice


• Philippines
29 Nov
Wow! It`s nice to be invited to a great event! Have a great time there!




• Philippines
30 Nov
@catsholiday
That`s great! Glad to know that you enjoyed your day there!



• Canada
30 Nov

• United States
29 Nov
Sounds lovely! Enjoy your day with that hand massage and all. Hope you have treasures in your bag as well. Also: Welcome to My Lot!


• Derby, England
29 Nov
Yes indeed I got around 8 to 10 samples so very happy

• United States
1 Dec
Oooh I giggled at the pairing of the words "natural pharmaceutical' . . .

• Derby, England
2 Dec
@enlightenedpsych2
They make homeopathis and anthroposophical medicine which treats the body as opposed to the ailment

• United States
5 Dec
@catsholiday
now what is the term "anthroposophical medicine" actually used for ?

• United States
5 Oct
@catsholiday
so this is mind over matter personal body care stuff / Are you still using this or staying involved in its distributorship ?


• Derby, England
29 Nov
Thanks it seems you can mention brand names providing you are not promoting anything

• New Zealand
29 Nov
@catsholiday
good that you found out. I've never worried about it as most brnds we use here in NZ are probably unknown elsewhere!

• Derby, England
1 Dec
@valmnz
The world is getting smaller so brand s are often world wide - it was just the official rule I was wondering about


• Derby, England
2 Dec
I was very nice thank you
@bluesa
and I did get a few samples to take home too.

• United Kingdom
30 Nov
I used to have a couple of 'mad old friends' who were devotees of Steiner so I learned about his ideas from them. Then a friend had a child who was doing badly at school so they switched to a Steiner school and she thrived, so much so that my friend then re-trained as a Steiner teacher. Do you get invited to these events because of your blogs?

• Derby, England
30 Nov
Yes I do as I blog about natural beauty products and that is something Weleda specialise in. Re Steiner schools ... they often work for children who cannot cope with conventional schools as the work on a very different discipline technique and work ethic.


• Derby, England
29 Nov
Thank you it was lovely - we were all spoiled.